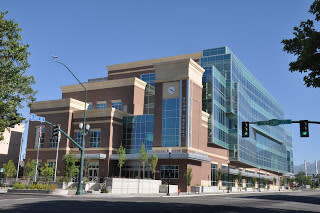 The Utah Valley Convention Center is host to the Downtown Provo Home Show, taking place tonight and tomorrow.  The show will be packed with professional home industry experts such as carpet companies, landscapers, garage door companies, home décor, bathroom companies, professional painting, food storage, remodeling and much more. Door prizes, food and refreshments, and free seminars will also be provided.
And the best news?? We are conducting a drawing for two complimentary tickets into the show.  All you have to do is comment on this post below and tell us why you want the tickets! Winners will be announced today at 3:00 PM.
Let's get those posts coming...