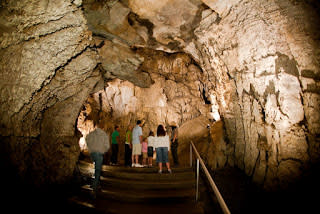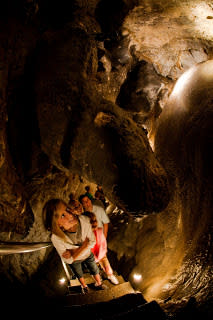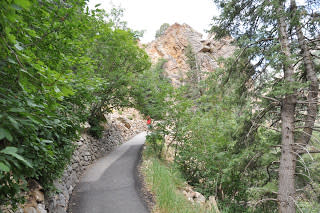 We want to know what hikes everyone has been embarking on this summer! This weekend a few of us have decided to take on the Timpanogos Cave. If you haven't taken the chance to head up to the Cave, you need to check it out. 
The hike winds up a 1.5 mile paved trail on a fairly steep grade (enough to feel a good burn) and ends at the beautiful National Monument cave.  Once you reach the destination, you can explore the beauty of the three natural limestone caverns that are connected with a man-made tunnel.  And yes, there absolutely are tour guides to help you if you are one to get lost like I am! We promise you, you will be shocked at what's in your very own backyard!
To get there: Go up American Fork Canyon (Alpine Scenic Loop route). You will need to pay a very modest fee to the forest service for using the park services once you arrive in the canyon. Be prepared for that with some cash!
You have from mid-May to mid-October ever year to complete the Timpanogos Cave hike task.  Park hours are Sun-Sat: 7:30am – 5:30pm.
Will this year be your year?!
For more information and detailed directions visit:
http://www.utahvalley.com/things-to-do/default.aspx?detailID=122
.
We also have an exclusive map of all the hikes in UTAH for free here in our gift shop.  Visit us at 220 West Center Street in Provo to snag your copy!
Happy hiking!