The twinkle of lights, the smell of freshly cut Christmas trees, homemade cookies, holiday shopping, the newest Hallmark movies (much to the chagrin of my boys), and finding the perfect gift for my loved ones are all reasons I adore Christmas time.
The anticipation of the Christmas season fills me with warm feelings and excitement for Christmas traditions. It is a time when we put aside our own needs and focus on those around us. Hearts are more charitable, smiles more prevalent and the wonder of the season brings out the best in us. 
Do you love surprises? I love surprises. My hope is to surprise my family by getting them something thoughtful that will bring joy and build stronger connections with one another. While some say this surprise might be the newest smart device, I argue that giving an experience instead of things will be memorable and more impactful over time.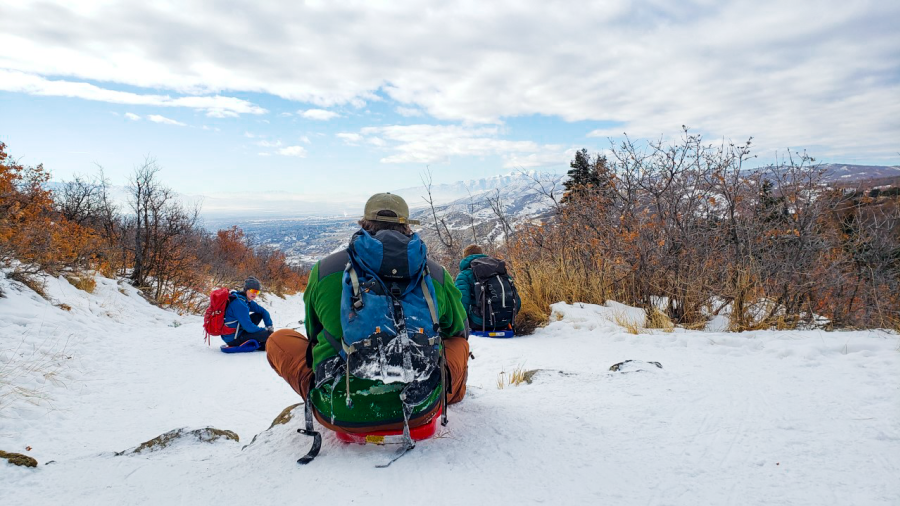 Seven reasons for giving experiences over things:
Experiences bring more joy than material objects according to Dr. Thomas Gilovich at Cornell University. One reason may be because we are able to reminisce about our experience again and again reliving the joy we felt. 
Gilovich found that new purchases lead to new, higher expectations, not happiness. Objects become mundane while experiences never do.
Experiences strengthen relationships and help us build connections with others resulting in greater meaning in our lives when compared to material possessions.
Anticipation towards an upcoming experience increases our enjoyment. What do you think anticipation for a material object increases? It increases our impatience. My family definitely does not need more impatience.
Experiences make a greater impact on who we are and who we become. They help shape our identity and allow us to feel joy, have increased self-confidence and to try new things.
Experiences aren't easy to compare as each is unique to its user resulting in less overall comparison with others.
Less waste goes to our landfills and experiences take no space to store, for all you Marie Kondo fans out there.
This year I asked myself, why not find an experience I can give my loved ones right here in Utah Valley? Avoiding the stresses of uncertain shipping rates, times and delays while at the same time supporting our local stores and communities seems like the perfect way to bring holiday cheer. 
Show Your Adventurous Side
I smiled imagining the reactions my boys would have opening a "Becoming a True Cowboy" experience or the "Utah Valley From Above" Aviation tour. I can see them learning to saddle their horse in preparation for a ride through the hills above our home. Wide-brimmed hats and smiles galore. When I ask my kids what superpower they would like, they all answer "to fly". Although I can't give them the superpower to fly, I can send them on a grand aviation adventure above Utah Valley. It's a close second that would definitely be the topic of conversation for the unforeseeable future. 
Making Time for Self-Care
As for me, I will be writing my letter to Santa asking for some time up in the mountains at Sundance Resort. One of the best but hardest things to do is take time for self-care. Doing something you enjoy, because you enjoy it. Self-care and mental health looks different for each person. Skiing, yoga, fly fishing, art classes, snowshoeing, it all sounds lovely to me. If he can top it off with a visit to the spa that would be the cherry on top. 
Friend's Day Out in Utah Valley
Have you heard of roller fitness? A dear friend offers classes at the local skating rink in Orem. My friends and I would have a hilarious time showcasing our lost talent of roller skating. It has been years since I have been on skates, but I can imagine myself trying to twirl, laughing and creating memories. Making jewelry together and getting fish pedicures would make for a full day of fun. Or what about booking Plunj for a group of friends? Take 10 of your closest friends, sit in the sauna and visit before dipping yourself into one of the cold pools followed by rest and repeat. It is invigorating and an experience that left me feeling more relaxed than I thought possible.  
Getting to Know Utah Lake
My husband grew up sailing with his dad. He would enjoy a sailing experience at Utah Lake State Park. If we go as a family, it would allow him to pass those traditions and experiences on to our own children. There are several other experiences available on Utah Lake such as stand up paddleboarding, bird watching and spear fishing. Spear Fishing is high on his bucketlist of things he wants to learn with our boys. 
Be Surprised By Downtown Provo
As for my extended family, what better way to get them to visit than to give them a show and a dinner here on Provo's Center Street. Pair a comedy, play, ballet, or music performance with food from Thailand, India, Mexico, El Salvador and more for a wonderful evening out. Or think about booking your group a private room for your own karaoke night at Heart & Seoul Karaoke. An experience no one will forget. 
Sounds of the Season
In keeping with the true Spirit of Christmas, experiences that help us focus on Christ are high on my priority list. We love to get involved with different giving programs like the UVU Center for Social Impact or the United Way who offer Sub-4-Santa opportunities, visit the Alpine Live Nativity, do the 12 days of Christmas for someone and try to do a service each day. These are traditions that bind our family together and help foster wonder and gratitude during this favorite season. This is the year I add in a Christmas concert or sing-a-along with my family. Did you know many of our public libraries have Christmas concerts throughout December? 
Family Fun in Utah Valley
Experiences don't need to be time consuming or expensive. Choose anything you think your loved one would enjoy from a dinner out to an adventure activity. Maybe the answer is a yearly family pass that keeps giving throughout the year. Whatever experience you choose, your loved ones will have greater joy and it will be something they remember in years to come. 
In our pre covid-19 world my husband and I decided to forgo the usual Christmas gifts and take our family on a trip. I was nervous about missing out on all our normal family activities and traditions such as decorating the tree and attending Christmas parties.
We ended up having a great time together exploring another part of the world. We climbed mountains, completed a multi-day backpacking route, jumped off a canyon swing (Okay, I didn't, but our boys did), rented e-bikes for a day and ate the most delicious ice cream. The experience was our gift. This gift continues to give back everytime we think back on the fun times we had together. 
May your holiday season be filled with joy, love and experiences of all kinds that bring you closer to those you love.