Date night usually might involve dinner and a movie, but these creative activities will give you a unique date experience. Some of these dates include pottery, painting, glass blowing, blacksmithing, candle making, silversmithing, and jewelry making. If you are looking for the ultimate guide to creative dates in Utah Valley, we've got you covered.
---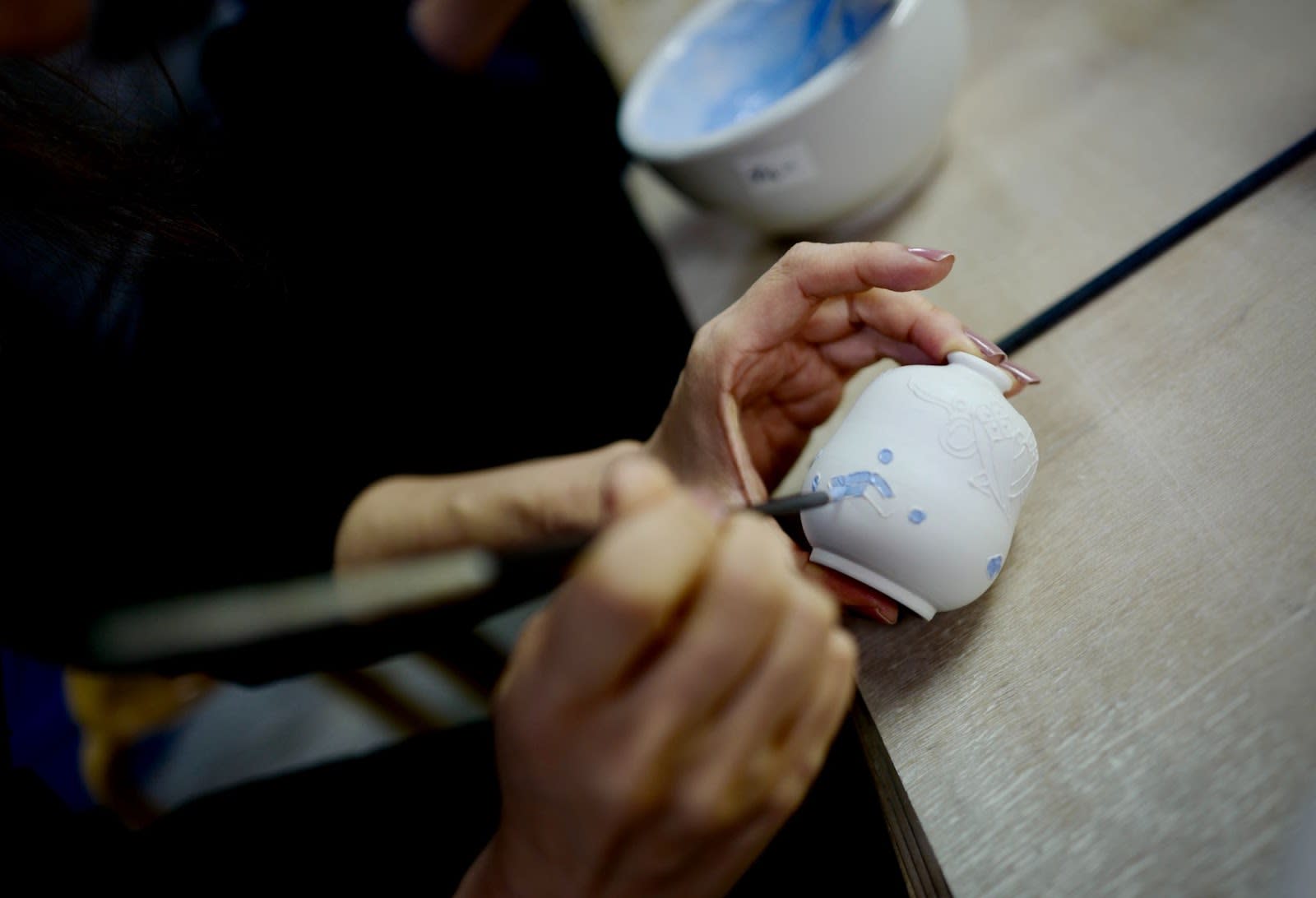 Address: 5033 N Edgewood Dr Suite 40, Provo, UT 84604
If your date is more about artistic expression than household cleaning, you may want to consider a date to Color Me Mine. At Color Me Mine, you can paint your own pottery pieces, ceramic mugs, and more!
Each item is about $10-$40 and you can paint it any way you want. You can even make a pair of mugs for each of you. There are four easy steps: pick a ceramic you want to make into your own, paint it however you would like, get it fired in their kiln, and then take it home with you so you can admire it forever! 
---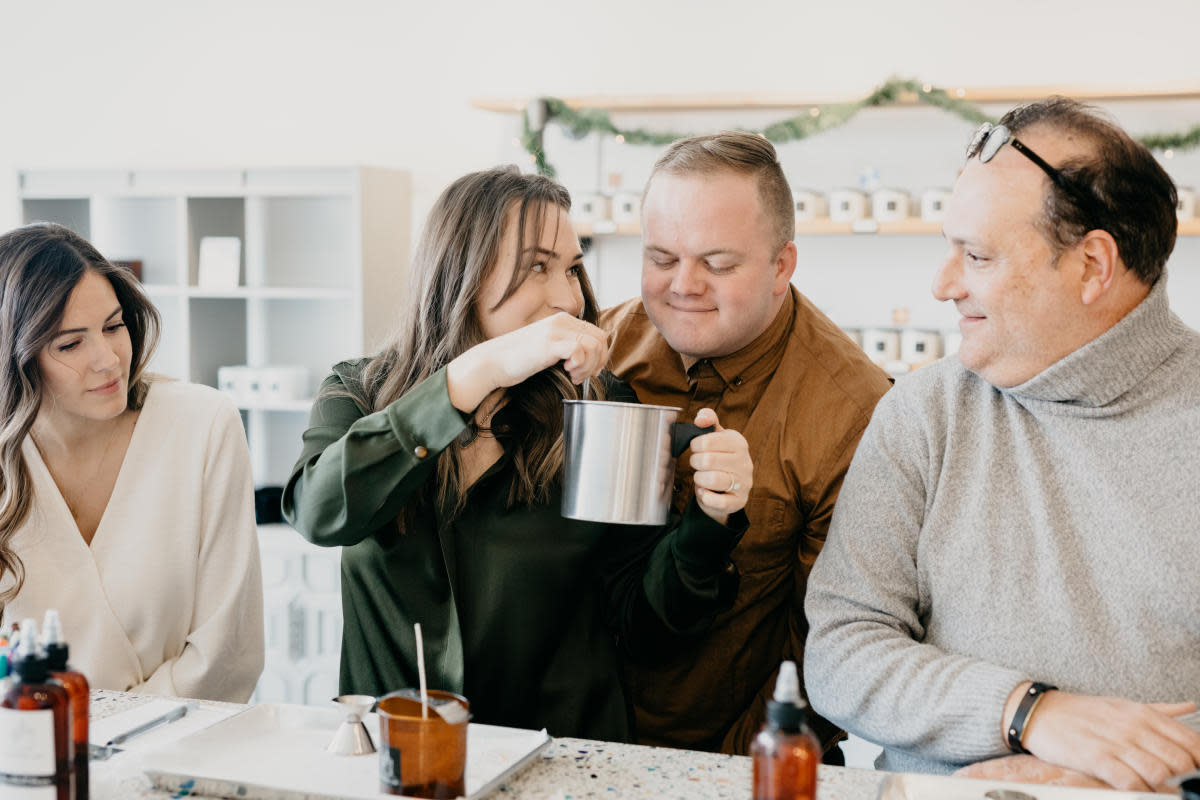 Address: 271 N University Ave, Provo, UT 84601
If you love candles and creating beautiful things, the Wick Lab is the perfect date night for you and your sweetheart. At this creative boutique, you can create your own blend of soy candles. You can choose between a variety of scents, packing containers, and even color dye for your candles.
You can create a gift for someone special or create a home decoration that you'll love to look at. This date night experience allows you to create candles that smell amazing and look great in any setting. 
---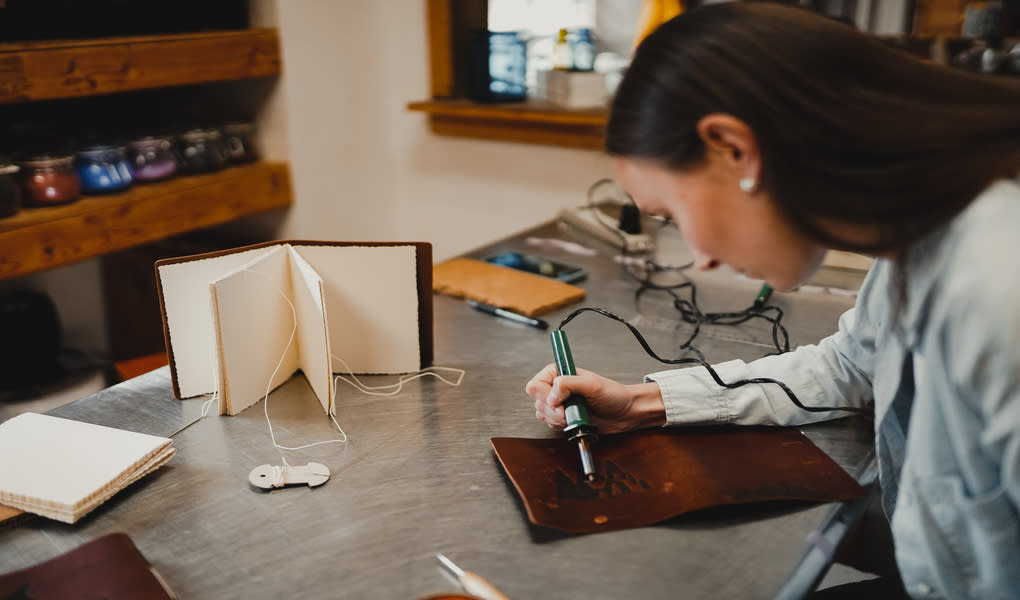 Address: 8841 N Alpine Loop Rd, Sundance, UT 84604
The Sundance Art Studio is another great place to go for a cheap date in Utah County. Here, you can paint your own picture while enjoying some great conversation with your date. There is a plethora of activities to engage in at Sundance Art Studio at Sundance Mountain Resort, including pottery, journal making, soap making, jewelry making, glass blowing, and art classes!
There is something for every creative mind! The backdrop and peace of the mountain resort will be the perfect setting for your creative juices to flow! Offering a variety of different activities, you have plenty to choose from: 
---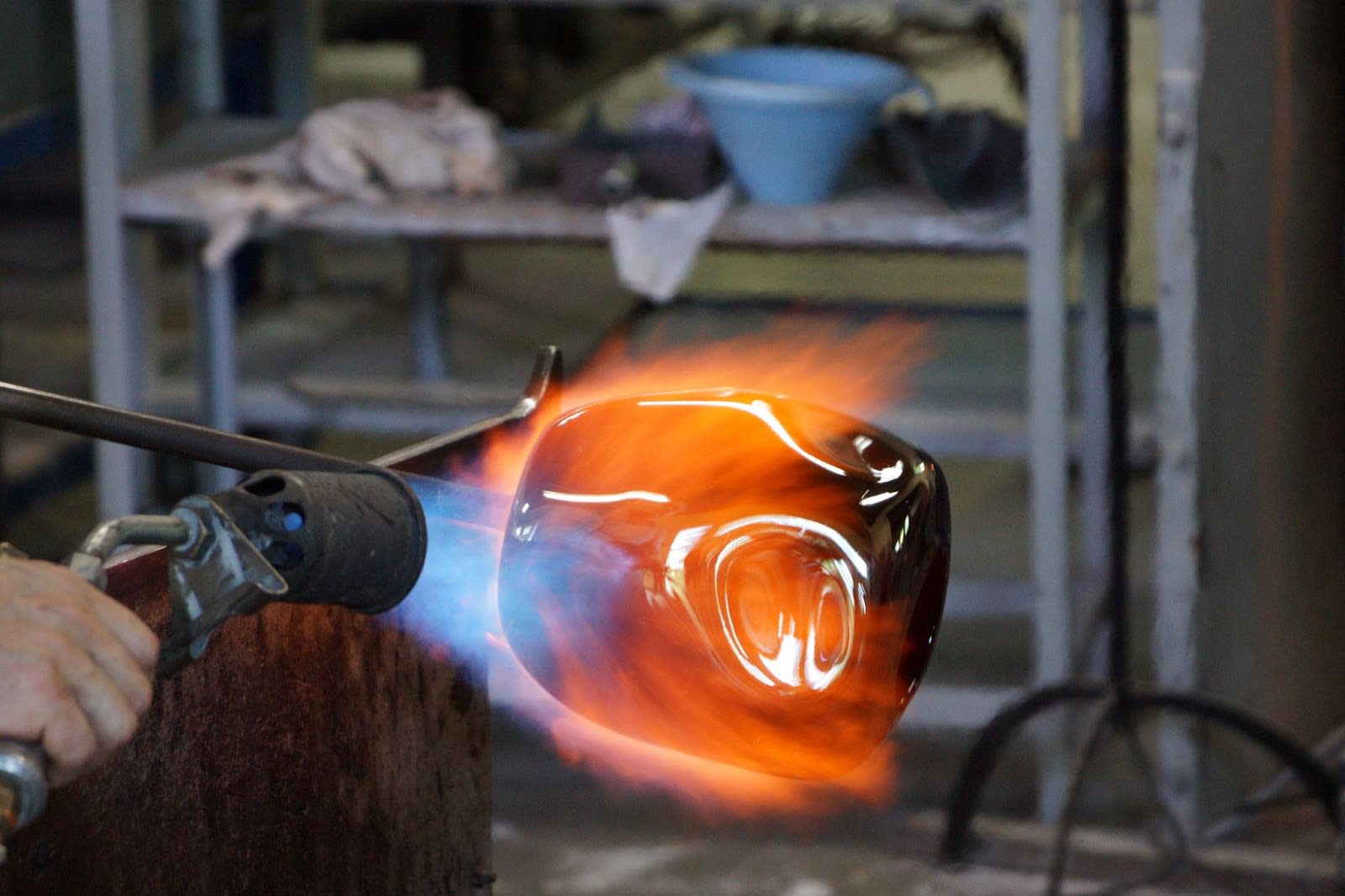 Address: 3001 N Thanksgiving Way, Lehi, UT 84043
If you have ever wanted to play with 2,100℉ molten glass, a visit to Holdman Studios and Glass Art Institute is sure to satisfy your glass-blowing desires. At this amazing art studio and glass-blowing facility, you can try your hand at making glass bowls, sculptures, paperweights, and more.
You can even take home the glass creations that you make at the studio. This place is really one-of-a-kind! While you're here, look at the incredible world-class art and then try your hand at glass blowing. Other experiences include making stained glass and glass mosaics! It is an incredible experience your family will remember forever!
---
Address: 225 W 700 S Suite 101, Pleasant Grove, UT 84062For a romantic date night where you can spend time together while creating something useful and beautiful, try a date to Stone Fox Forge. Here, you can learn to forge kitchen knives, hatchets, or even an iron rose. The instructors at this forge are friendly and helpful, and you appreciate the art of blacksmithing in a way that you don't find much these days. 
Some of the most popular offerings are flower-making classes, where you can choose from lilies, roses, or other flowers. This activity is best done as a twosome, due to the class sizes being very small and intimate, which gives you plenty of one-on-one time to create the perfect flower!
---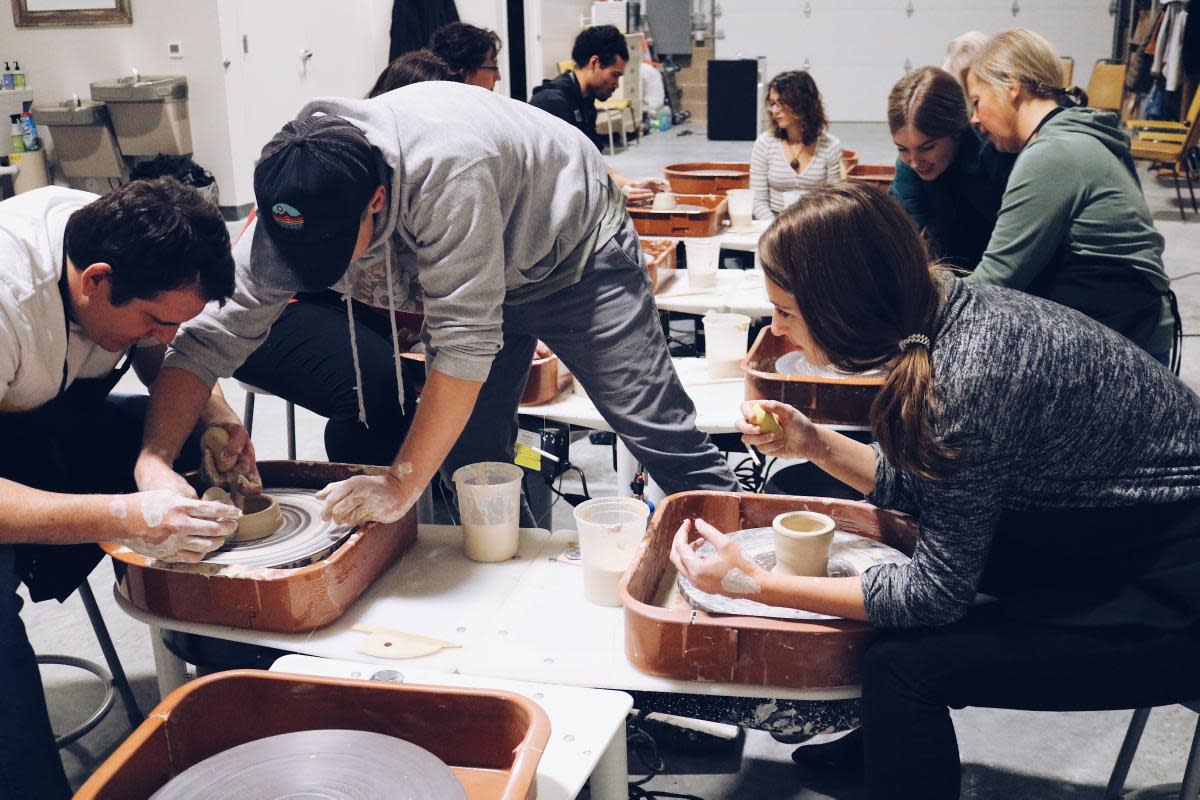 Address: 844 S 800 W #201, Pleasant Grove, UT 84062
If you love ceramic art and want to create something beautiful, The Kreative Kiln is the perfect date night for you and your significant other. This date night experience allows you to create a one-of-a-kind piece of art using ceramic tiles.
You can choose from a variety of designs, glazes, and colors to create something beautiful. This date night experience is perfect for couples who love creating something beautiful together. You can also make other decorative items, such as candleholders, planters, or decorative plates.
---
Address: 1062 S 750 E, Orem, UT 84097
At Villa Ceramics, you can make your own pottery pieces and take home a beautiful piece of art. You can choose from many different styles and designs to make a piece that fits with your home décor.
If you want something specific, you can also make your own piece (even if you're a beginner). This is a great place to go for a date in Utah County that's sure to be memorable. 
---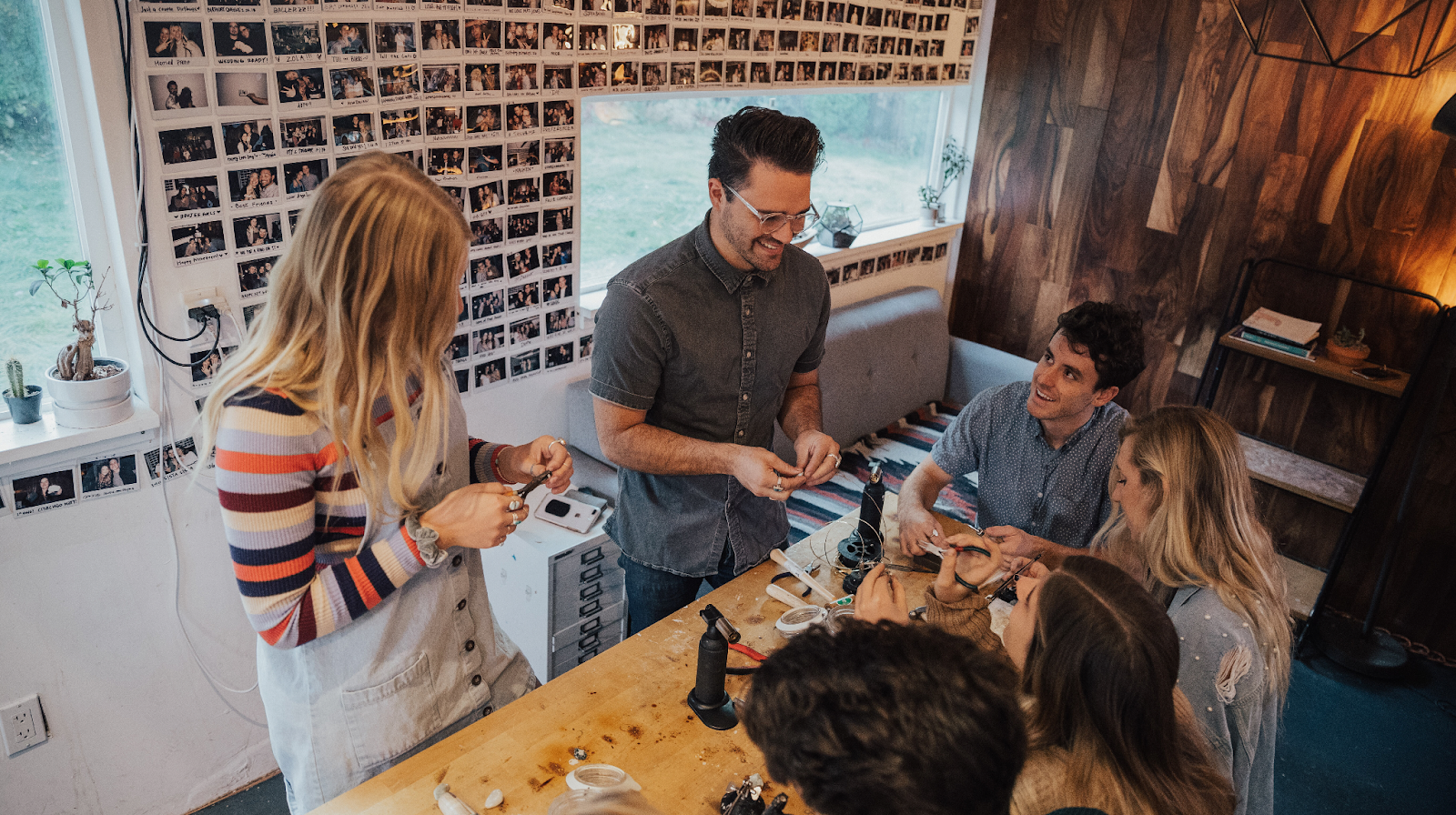 Address: 27 100 W, Provo, UT 84601
If you and your date like jewelry, you may want to visit the Gem Studio in Provo. Here, you can learn how to make your own custom jewelry pieces. You can choose from an array of gems, pearls, beads, and stones to create a piece that's all your own.
---
Address: 4801 N University Ave Suite #480, Provo, UT 84601
Another great place to make your own jewelry is Shop Valore. Prices start at $50 and it generally takes about 3 hours to complete the silversmithing jewelry-making workshop. 
---
Address: 54 W Center St, Provo, UT 84601
If you and your significant other love the smell of fresh soap, you're going to love The Soap Factory! For less than $10 you can make your own handmade soap that smells and looks great. With this cheap date night idea, you can enjoy creating something useful while learning a little in the process. 
Choose from hundreds of shapes, over 150 essential oils scents, and a variety of colors to make the soap that fits your personality and needs best! You can even create something for that hard-to-shop-for person on your Christmas list and they are sure to love it!
---
Bonus! - Close to the Fall season? Carve a Pumpkin!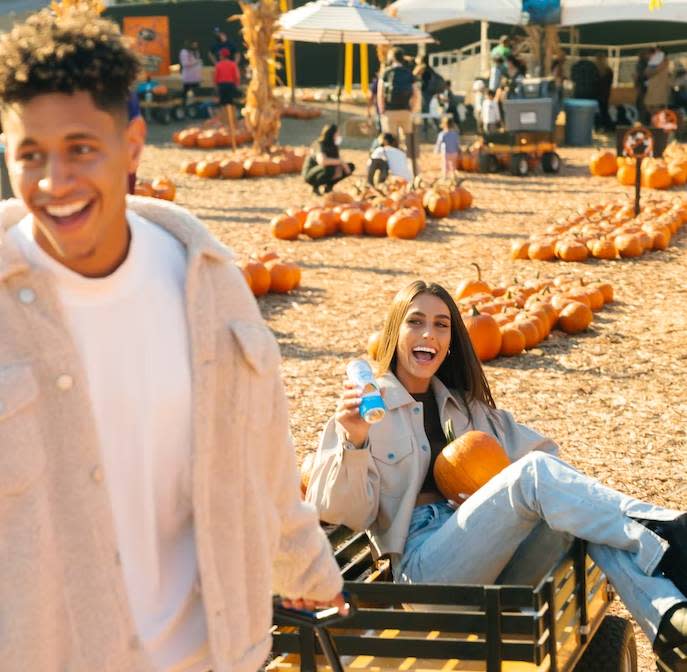 If Halloween is coming up and fall is on its way, one of the best crafty activities you can do with your date is pumpkin carving! There are several different pumpkin patches and activities around Utah Valley and you can be as creative as you want!
If you're looking for more fun date ideas, check out our list of 67 dates to do in Utah Valley. If you're looking for a unique date idea with good food, check out these unique restaurants.