I am going to let you in on a little secret. With all the hiking options available in Utah Valley, finding a little solitude is not hard if you know where to look. This particular morning I woke up with an itch to venture out with my family in search of some prized solitude. Hopping on www.utahvalley.com to explore the many hikes in our area, I found one that sounded just right.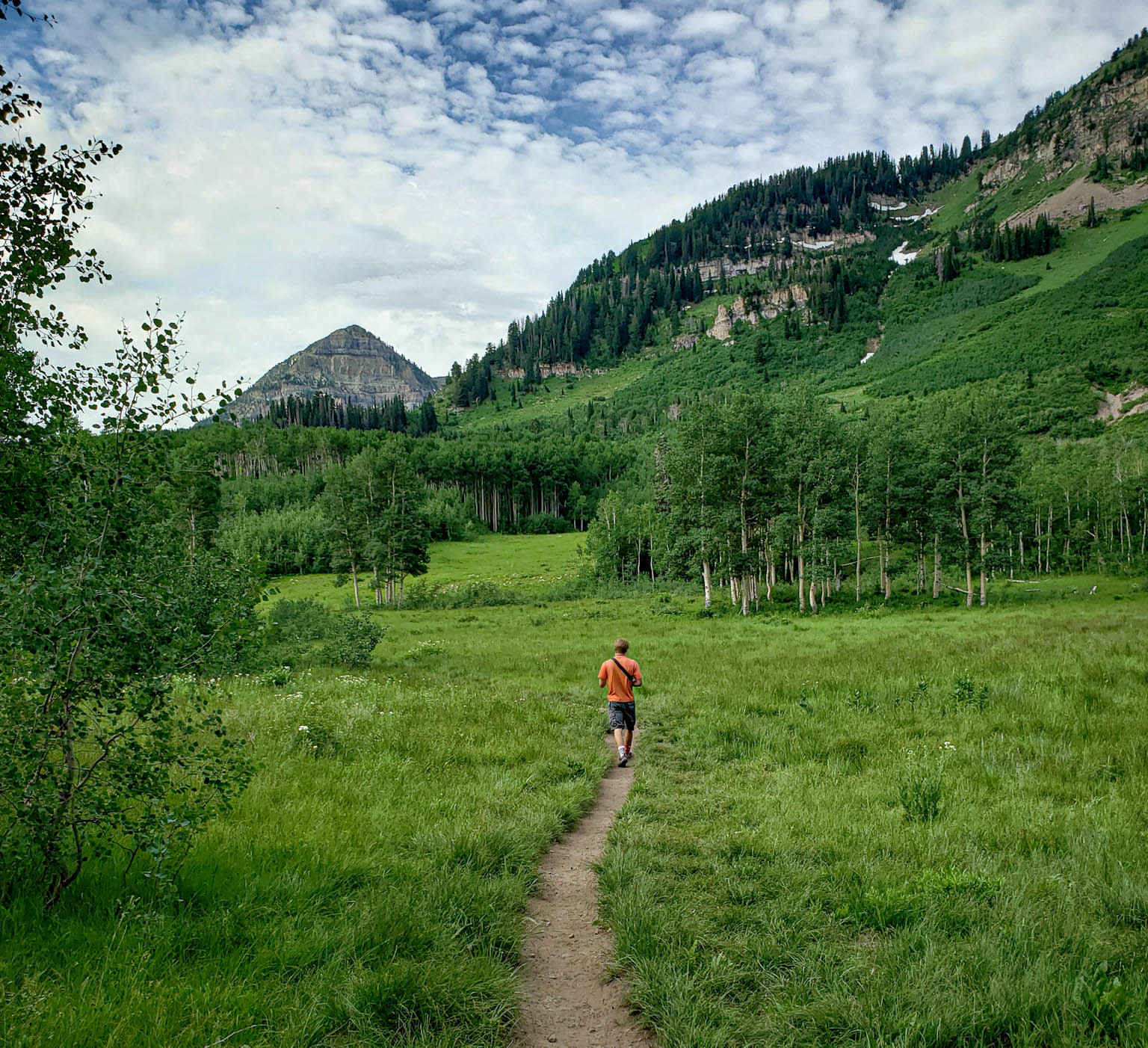 First obstacle, finding a place to go on a family hike, Done!
Next, get the kids on board. I don't know about you, but sometimes this can be the hardest part. I have found that a healthy dose of bribery goes a long way. In a family of all boys, I go straight to the heart. Food. I offer up smoothies from Green Me. They upped the ante with kolaches from Hruska's Kolaches on Center Street. With a slight nod in agreement, food seals the deal. Done!
The family hike we chose packs a punch. Mount Timpanogos views in one direction and mountains for days in the other, we can't wait to head out. Frozen smoothies and kolaches in hand, we begin the beautiful drive up Provo Canyon and the Alpine loop to Summit trailhead at the top of the pass. Primrose Overlook and Horse Spring Trail Loop, here we come.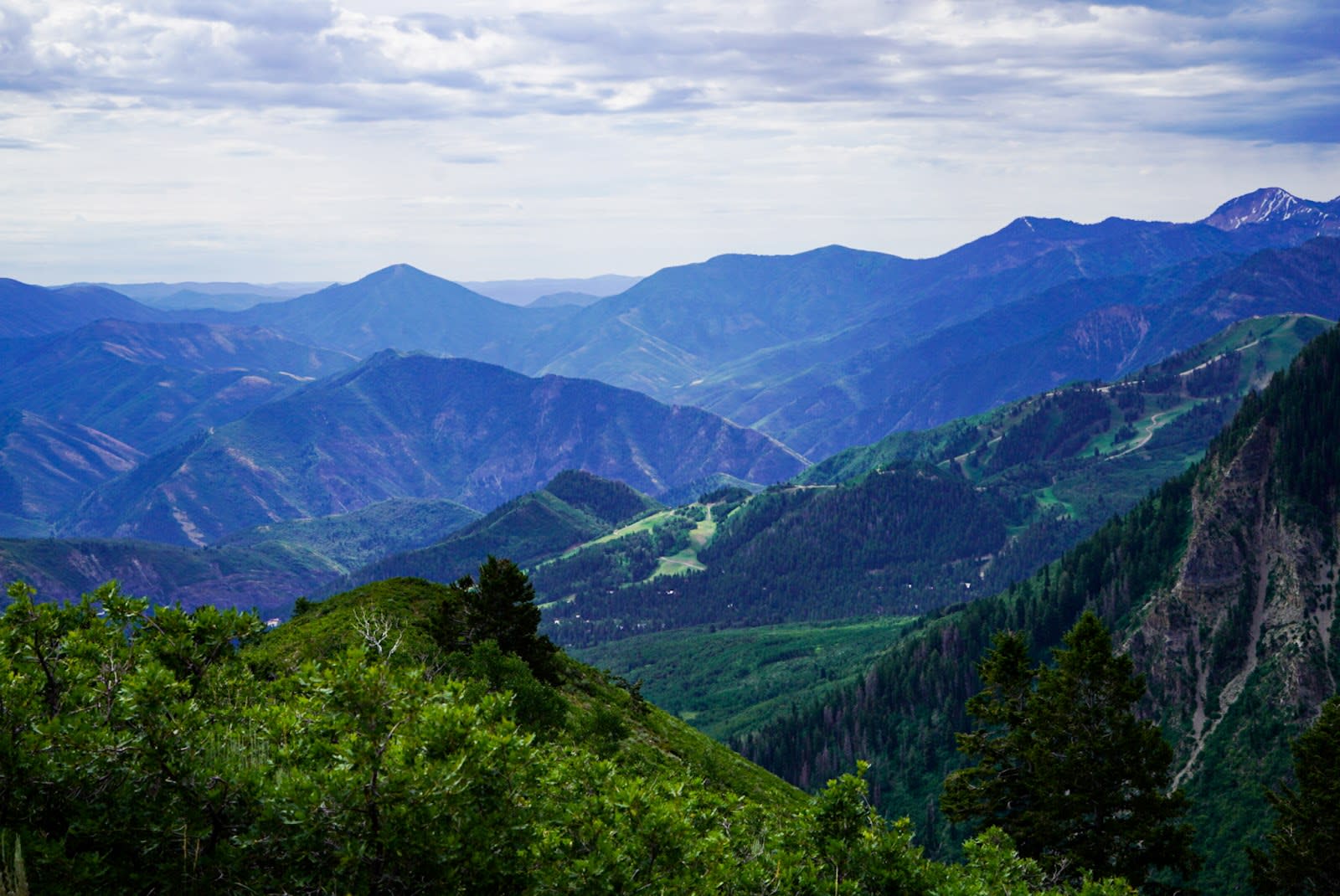 Having a National Parks Pass saved us $6 getting into the canyon. Not to worry if you don't have a pass, they take debit and credit cards. Best $6 you will spend. As a cyclist rides in front of us, I think what a magnificent and challenging ride this must be. I am happy to be driving one of the prettiest roads in Utah. 
The trailhead parking lot is nearly empty at eight o'clock in the morning and we easily slide into a parking spot near the restrooms. Leaving our frozen smoothies in the car has become our new trick. You see, they slowly defrost as we hike and when we return we are in for a cool, refreshing and healthy treat. It is rapidly becoming a new family tradition. 
Aspen trees litter the trail. It is hard not to appreciate such beauty while admiring the leaves skirting about in the breeze. Not long goes by before I notice my lungs getting a good once over and my thighs burning. The steady incline is, however, manageable on this easy to follow trail.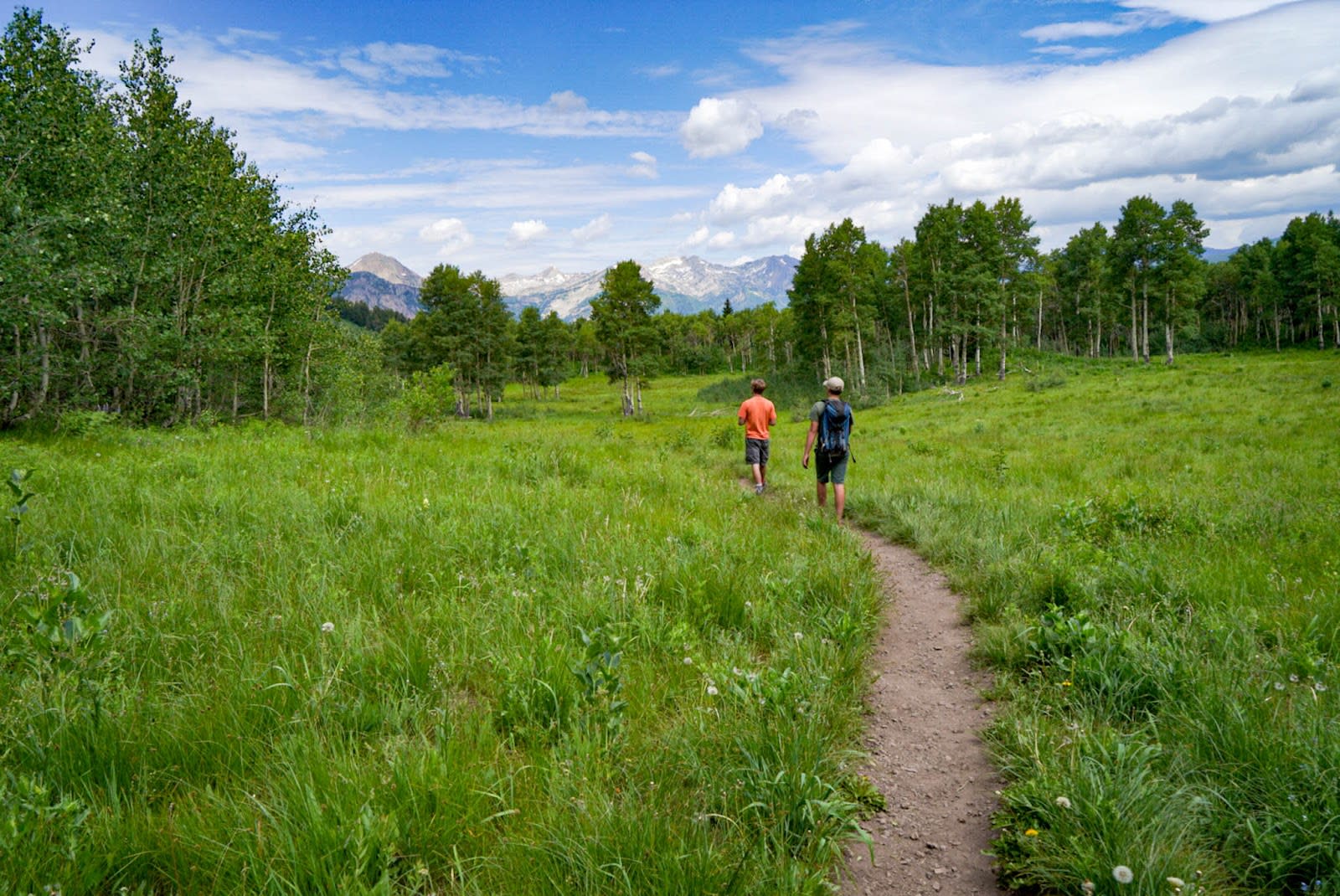 When we come to the meadow we know we are close and that the steepest part of the hike is on the horizon. We muster up the strength, knowing it is only about a quarter of a mile, and head up to the overlook. Our jaws drop and we know the minute we crest the hill it was all worth it. I am amazed at the beauty and the bang for our buck. This overlook quickly becomes a new favorite destination. 
We sit at the Primrose Overlook, mountains surrounding us, and take our time getting a drink. Water is like gold when you need it and here along the Wasatch, you will need it. I always take more than I think I need to be on the safe side. I could sit here for days enjoying these views.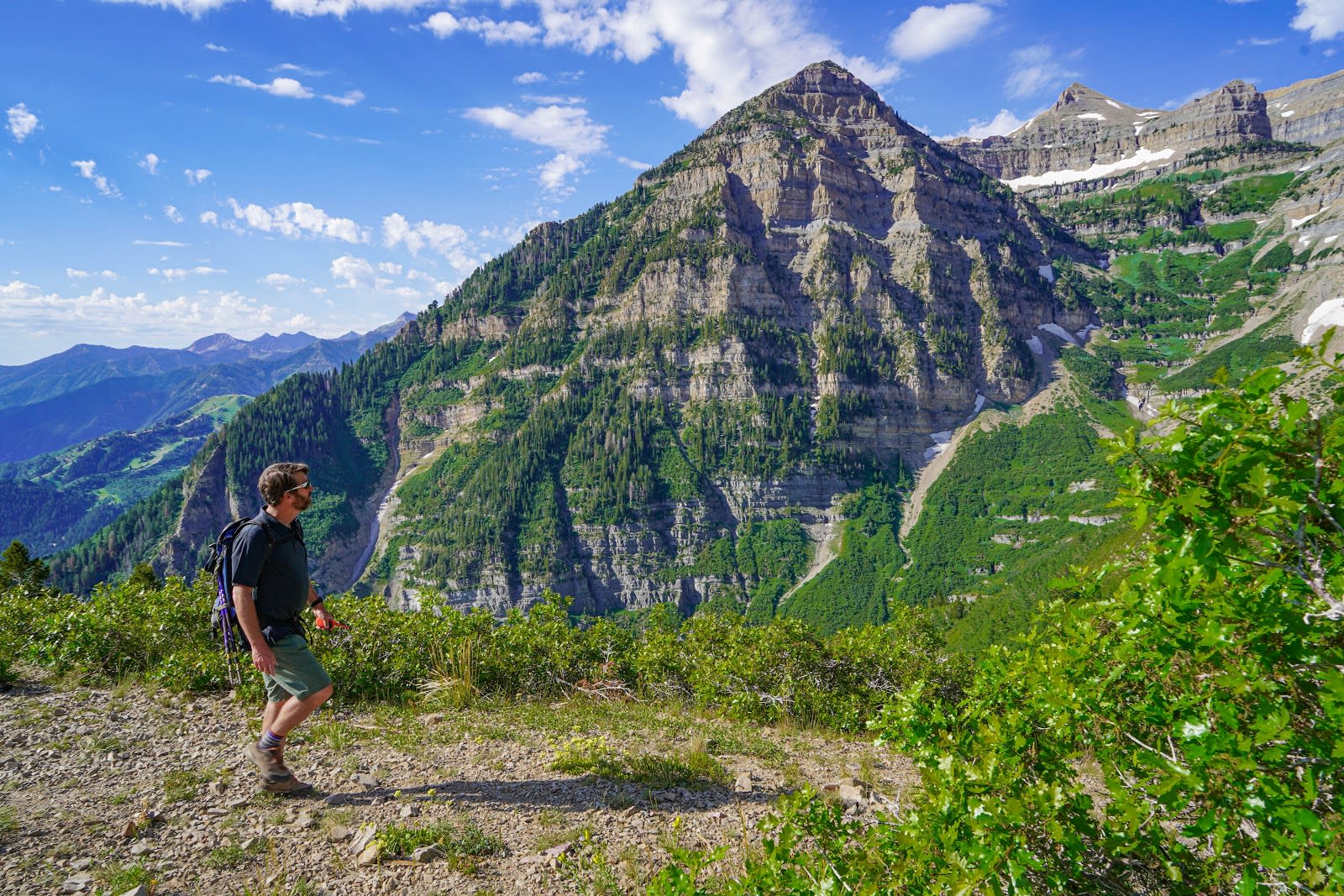 On the way back my trekking poles were the prized possession helping me navigate the downhill sure-footedly. As we approach the meadow again, we take a right and continue on our loop. I am amazed at how pretty this trail is. I can't take enough photos. If it isn't lush green plants, it is aspen trees or stunning views. The flowers are hip-high in mid-July. Is this even possible in a desert? 
We soon hit a crossroads and head left onto Horse Flat trail heading back to the car to enjoy our cold smoothies. Passing only 2 other people, we called it a successful and very beautiful 3.7-mile hike. All successful hikes result in ice cream in our household. We head to Brooker's Ice Cream, a new favorite shop of ours. We go through the drive-through to avoid the line and to social distance. Sitting at the park, in the shade with the grass under our feet, we enjoy our treat. 
As you may have guessed, hiking makes our boys hungry. Hungry I can handle, but hangry is a different story altogether. Have you ever had the pleasure of eating a pupusa? El Mexsal is our go-to stop for take-out and dining. My husband would eat there 3 times a week if he could. Ordering take-out we pick up our food and head home for a delicious dinner. Be sure to ask for a little extra slaw.
Some days are better than others. Satisfied, a bit tired, and with smiles on our faces, it was one of the good days. There is nothing better than time spent together in nature. 
A quick peek on Utah Valley's website before bed to find our next adventure. Happy hiking!
Looking for more ideas on where to hike? Check out Lesser-known hikes in Utah Valley, The Ultimate Guide to the 50 Best Hikes in Utah Valley & 6 Utah Valley Hikes You've Probably Never Heard Of