Spending time as a family this Valentine's Weekend? There are plenty of kid-friendly, fun things to do in Utah County this weekend! Here are a few ideas for Utah Valley events and fun things to do in Provo, Lehi, and Utah Valley locations!
Rapunzel: A Very Hairy Fairy Tale
Saturday February 12th or Monday February 14th

SCERA Center for the Arts
7:00pm
$8 Adult, $6 Child (age 3-11) / Senior (age 65+)
This magical musical re-telling of the classic fairy tale is specifically targeted for younger audiences. It is shortened down to a one-hour musical - perfect for families with young children! Don't miss this wonderful opportunity for entertainment with your kiddos this Valentines weekend!
Family Valentine's Dance
Monday February 14th

Springville Public Library
6:30pm
FREE with ticket reservation
Celebrate Valentine's Day with all the ones you love at this fun dance for the whole family! While there, enjoy crafts and delicious treats as well.
Valentine's Day Concert with Mister Tim
Saturday February 12th

The Towne Hub 120 West Main St., American Fork
7:00pm
$20 for 2 tickets
If you have older kids who like jammin' to jazz, check out this Valentine's Concert Saturday in American Fork! Hosted at a historic event venue, you'll enjoy romantic and classic love songs sung by Mister Tim! 
Saturday February 12th

American Fork Library Upstairs Teen Zone
11:00am
Free
When looking for free things to do in Utah Valley, never discount the value of libraries! Drop your kids ages 12-18 off for this teen event at American Fork Library. The library website says, "Whether you love to celebrate Valentine's Day, you "hate this stupid holiday," or you just want something fun to do, we'll have treats, crafts, and activities for you."
Be My Valentine Lehi's Farmers Market and Valentine's Horse Parade
Friday February 11th

Lehi Farmers Market 7431 North 8000 West
3:00pm-8:00pm, 6:00pm horse parade
Free admission, $5 horse ride
Bring the family to the Lehi Utah Farmers Market to enjoy a variety of vendors inside a warm barn, and/or come for the horse parade at 6:00pm. There will be Valentine's photo opportunities with the horses plus an opportunity to ride a horse if desired. Keep in mind, it is February so instead of a huge variety of fresh produce, market vendors will have on display their homemade trinkets, bath salts, wreaths, jewelry, flavored honeys and treats, and other fun boutique items! 
Valentine's Pop-Up Museum
Friday February 11th, Saturday February 12th, Monday February 14th
Clad and Cloth Warehouse, 48 W 100 N, Provo
7:00pm
$10
For a quirky Valentine's experience, check out this pop-up Valentine's Museum in Downtown Provo! The museum explores "everything about the holiday everybody loves to hate."
Over The River and Through the Woods
Friday February 11th or Saturday February 12th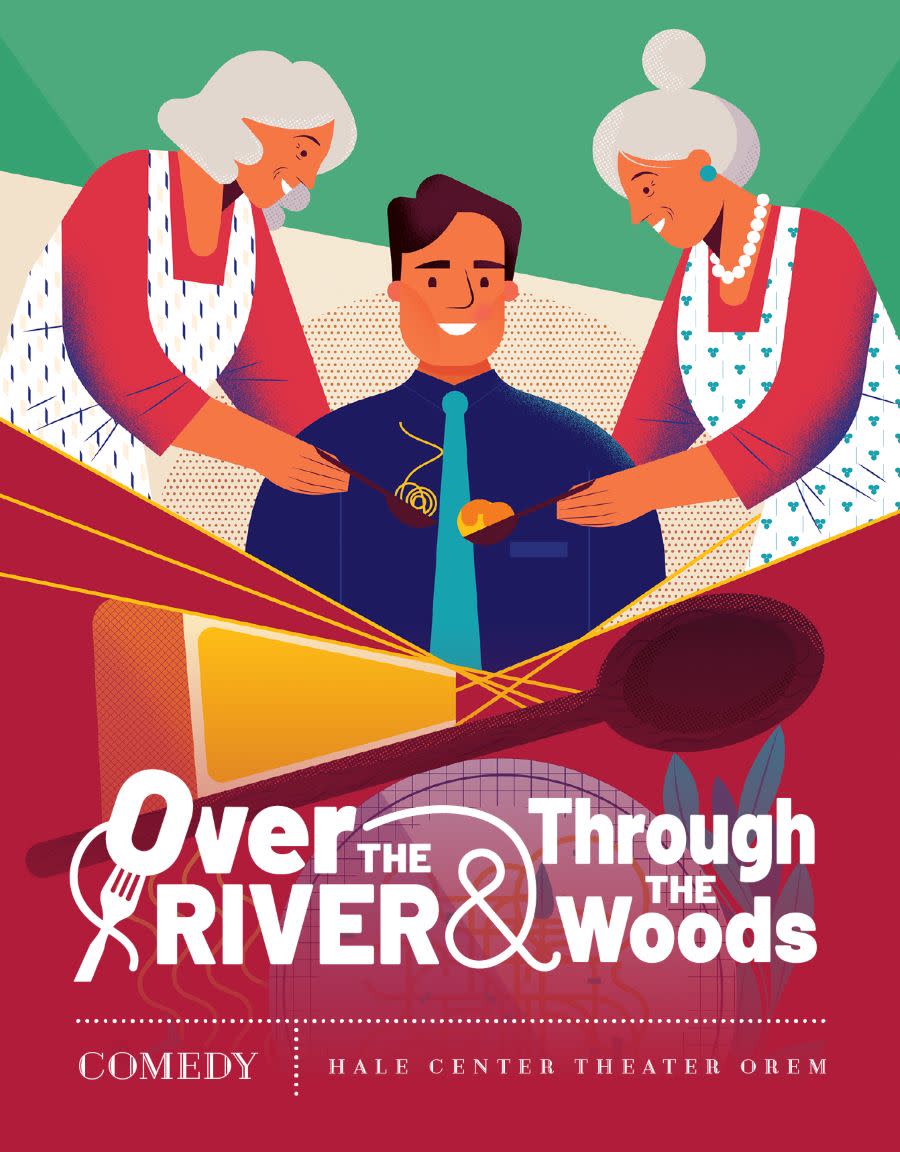 12:00pm, 4:00pm, 7:30pm 
$28 adult, $22 child
Take your kids ages 4 and older to enjoy a play with you this Friday or Saturday at the Hale Center Theater in Orem.  Over the River & Through the Woods is a "warm-hearted, boisterously funny, and touching story of time passing, children growing up and grandparents growing old."
For more Utah Valley events, see our calendar of events!