With the coming of spring we are looking forward to the Easter holiday! Celebrate one of the most traditional and wide spread Easter activities, the Easter egg hunt, in Utah Valley! Throughout Utah Valley, you'll find East egg hunts that your family can participate in. So join us in welcoming spring with the following fun activities. 
On March 24, come to the Sports Park in Lehi from 11 AM to 12 PM for a fun city held Easter egg hunt. This event is for toddlers up to the 12 year old. This is a free event so take advantage of this marvelous opportunity!
In Vets Park on March 23rd, Lehi City is bringing the fun of Easter egg hunts to teens! From 9 PM to 10 PM there will be a search for candy and cash filled eggs, so bring your baskets and your flash lights for some Easter fun!
Come participate in the Spring Festival and enjoy multiple fun activities such as a Easter egg hunt and a pancake breakfast before to get you fueled up for a exciting hunt. Also come and get your picture taken with the Easter Bunny. Don't be late or you'll miss out!

Bring your camera, bring your basket and be ready to have an amazing hunt! Eagle Mountain's Easter egg hunt is a regular hunt. It's eggs will include candy and tickets to win raffle prizes. So be on time and be ready for this Easter spectacular! This will take place on March 24th at 10:30 am.
Come celebrate the Easter holiday with an Easter egg hunt! Join Highland on Saturday March 24th at 9:30 AM for an Easter egg hunt and cookie decorating! 
On March 24th at 10:00 AM, come and participate in a amazing Easter hunt and come and take a photo with the Easter Bunny! This event is for children 10 and under. Make sure to be on time so you don't miss any of the action! 
Lindon will be holding their Easter egg hunt on March 31st beginning at 9:00 AM. This hunt will include 5000+ eggs and there will be one grand prize winner per age group!  Age groups are 0-2, 3-5, 6-8 and 9-12. Be on time! The eggs will go fast!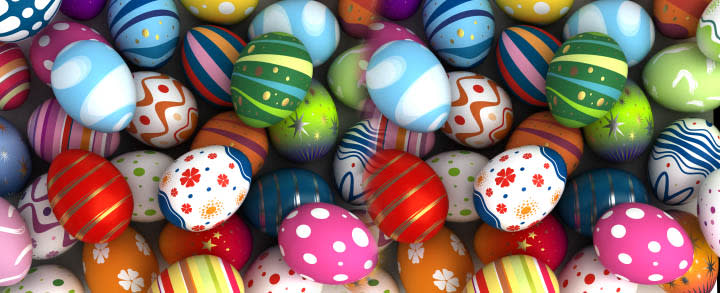 On March 31st, come and celebrate your Easter weekend with the Spanish Fork City sponsored Easter egg hunt!  It will begin at 9:00 am at the Spanish Fork Sports Park. Make sure to bring an Easter basket to collect eggs and dress for the weather.
On March 31st at 9:00 am Alpine's Youth Council will be holding their annual Easter egg hunt. The hunt will be held at Creekside Park in Alpine. Come on time and ready to have fun!
Thanksgiving Point's Easter festivities are here! Come and participate on March 31st at 9:00 AM and enjoy breakfast, egg decorating, making your own bunny ears and much more! This event will cost from $25-$35 depending on membership and age.

This is Thanksgiving Point's annual Easter egg hunt! They are putting on a giant hunt as well as other activities such as a cow train, inflatable jumping castles, face painting and more. This will be held on March 31st from 10:00 AM to 2:00 PM. The cost will be from $4-$12. 
Santaquin's annual Easter egg hunt will be held at Centennial Park on March 31st. This free event starts at 9:00 AM prompt, with the Easter Bunny arriving at 8:45 AM. The event is intended for children ages 1-8, with a separate field for special needs.
The Payson Chamber of Commerce is littering the Hillman Field Sports Complex with thousands of eggs. Many of the eggs will come with prizes inside! Make sure to be there at 9:00 AM as these eggs go fast!