Sometimes I get a hankering for kabobs--nice juicy meat roasted over an open flame and usually paired with rice and vegetables or bundled up in a wrap. There are a variety of places that serve kabobs in the area but they are too far away or take too much work to go there. So most of the time, I'd have to settle for something else. If only there was a more convenient kabob place... 
Then, the food gods heard my prayers and granted me with Café On Fire, Utah Valley's only Persian restaurant.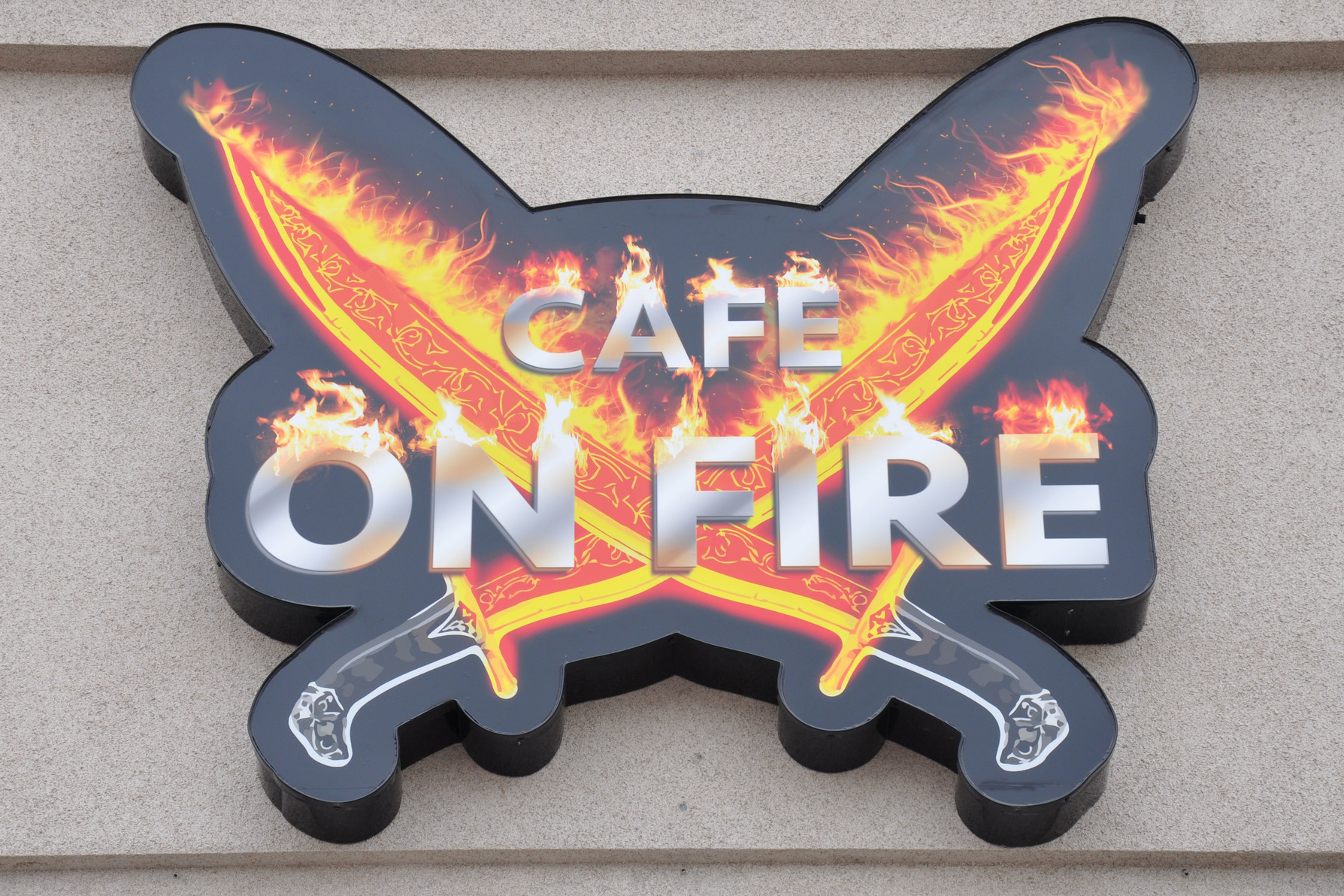 When you eat at Café On Fire, you are eating history. That history is imbued in Café On Fire from the traditional recipes to the logo. Café On Fire specializes in cooking Persian kabobs, which have been around for thousands of years. Tradition says that the original kabobs were skewered on swords and roasted over an open fire. That is why Café On Fire's logo includes two swords on fire.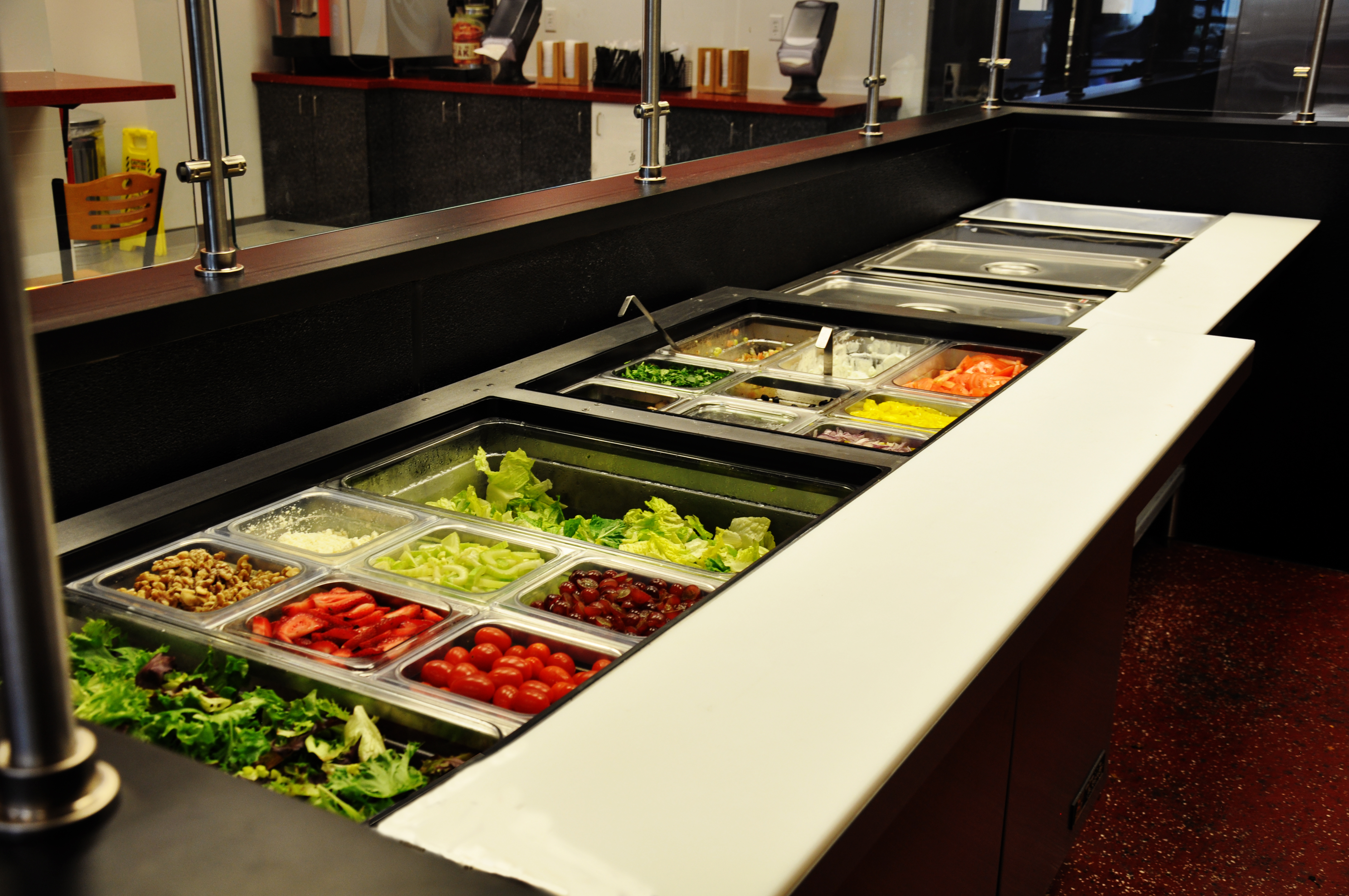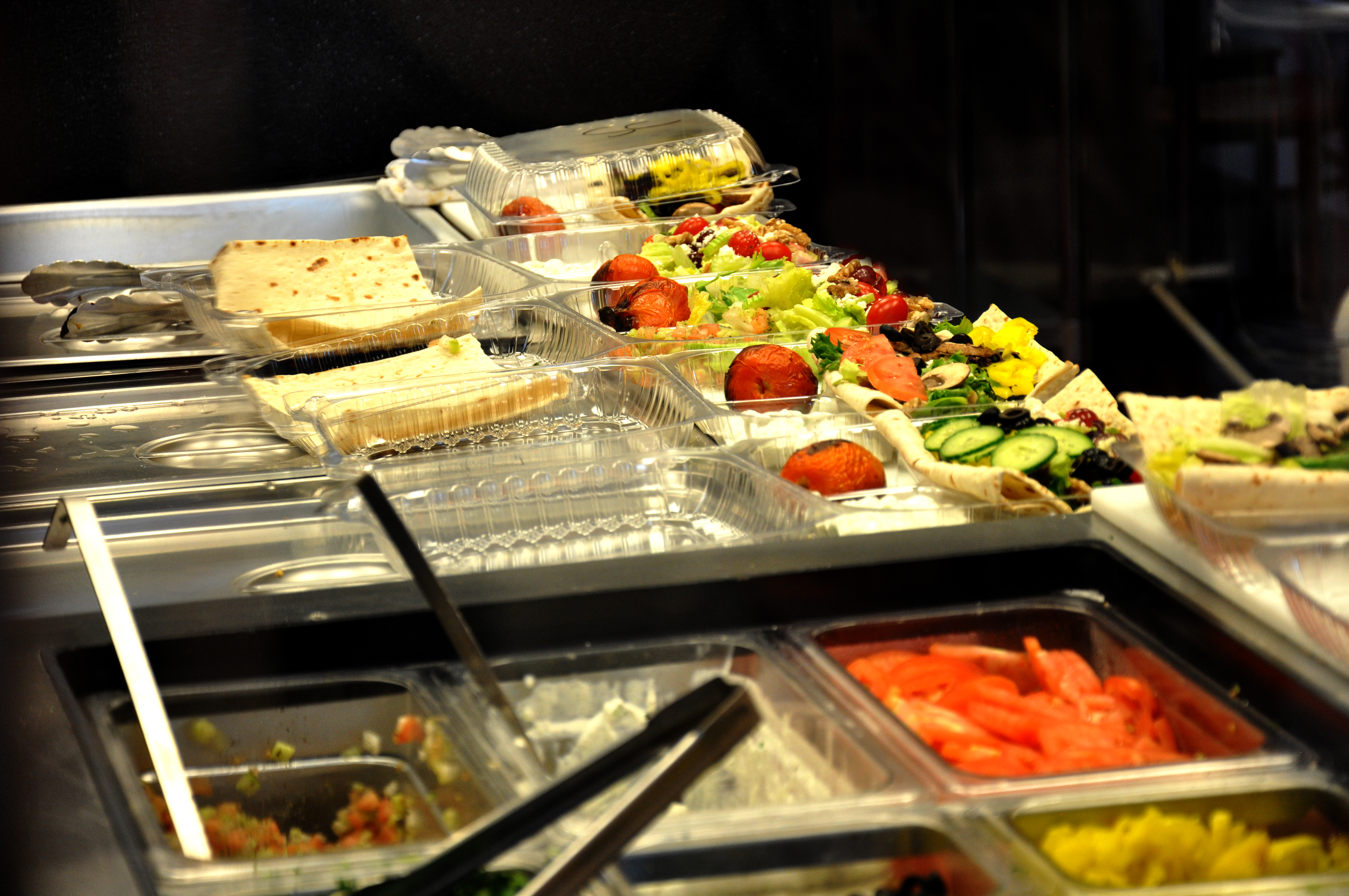 Café On Fire has a simple menu: kabobs and salads. The simplicity allows the owner, Borzin Mottaghian, to focus on providing quality. Everything is made from scratch from the finest ingredients. You can choose from four different kabobs: pounded beef (koobideh), chicken, ribeye, and vegetarian-friendly eggplant. Then choose your bread and pile on toppings like lettuce, tomato, onions, peppers, olives, and cilantro. You will want to try one of the traditional side salads. My favorite is the cucumber yoghurt salad; it's similar to tzatziki sauce but according to Borzin it's the real deal. To top it all off, you get a fire-roasted tomato too! It's a lot of fresh tasty food for a good price!
But the highlight of Café On Fire is its owner, Borzin. Borzin could probably give The Most Interesting Man a run for his money. His back story is fascinating. Born in Iran, his family came to America after the Iranian Revolution in 1979. When he grew up, he gave back to his adopted country by joining the marines. There, despite the fact he swore to never marry a marine, he met and married his wife Mary, a fellow marine. He has a Juris Doctorate from UC Hastings in San Francisco. He's definitely one of the most overqualified restaurant owners I've ever met! So when you're at Café On Fire, take a moment to chat it up with Borzin. It's worth it.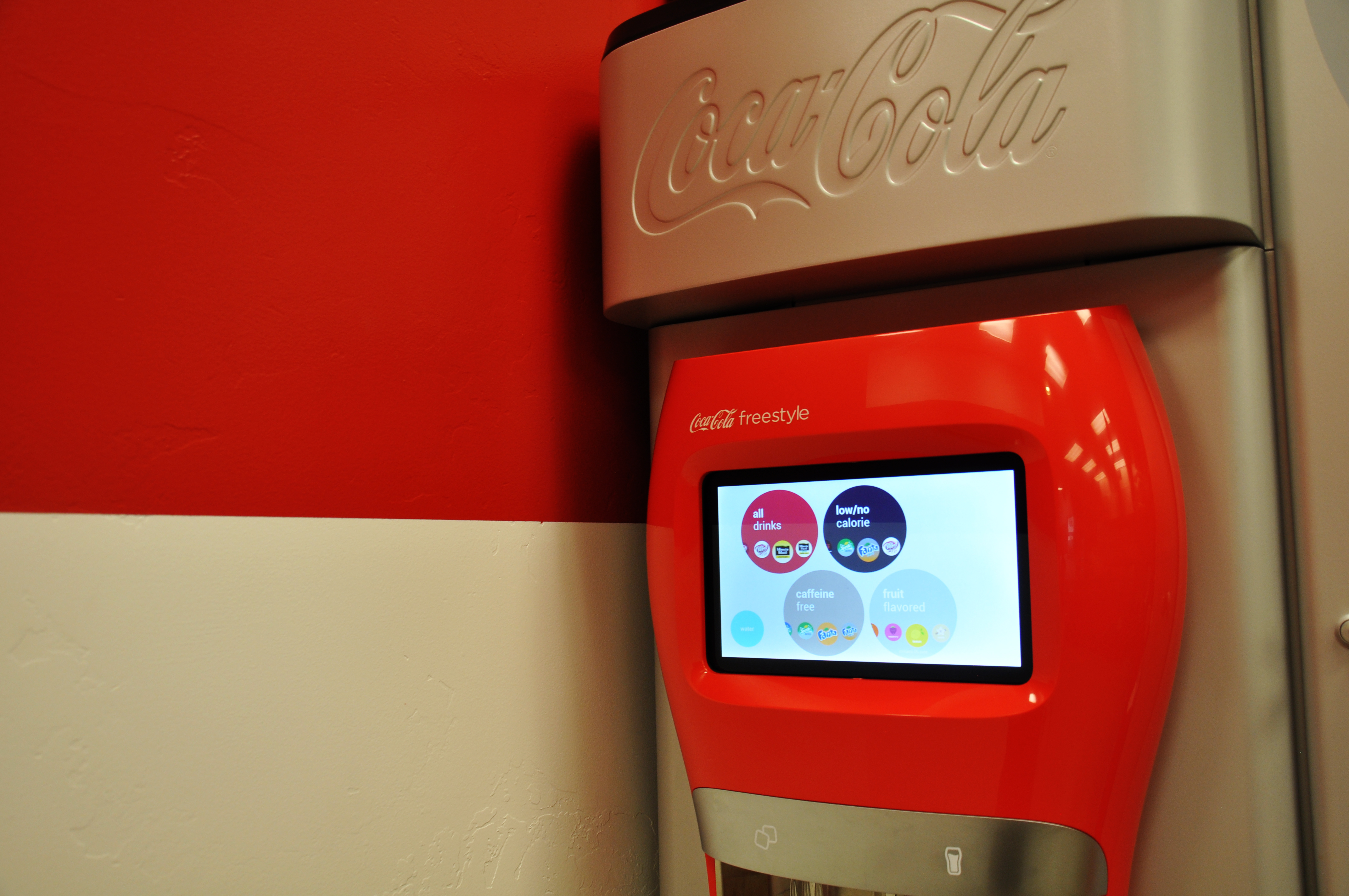 If you go:
Address: 180 N. University Avenue Suite 135, Provo, UT 84601
Hours: M-Th 11:30am-9pm, F-Sa 11:30am-11pm, Su 12-7pm
Get a sauce on the side! Café On Fire offers a garlic and a chipotle adobo sauce. But the food is delicious on its own too!
Check out their touch screen soda machine!
Pin It!