Everyone loves to show their school spirit. No matter where you are in school, (middle school, college, or even graduated) everyone loves to show off their team. 
With that said, we're doing a School Spirit photo contest for BYU and UVU. We know that you already have lots of pictures of yourself or family members all done up in cougar or wolverine apparel. So why not go ahead and submit it to Facebook or Instagram? The winner gets a $25 gift card to the bookstore (one winner will be selected from each school). That would pay for a new t-shirt or a third of a book you need for a class ;)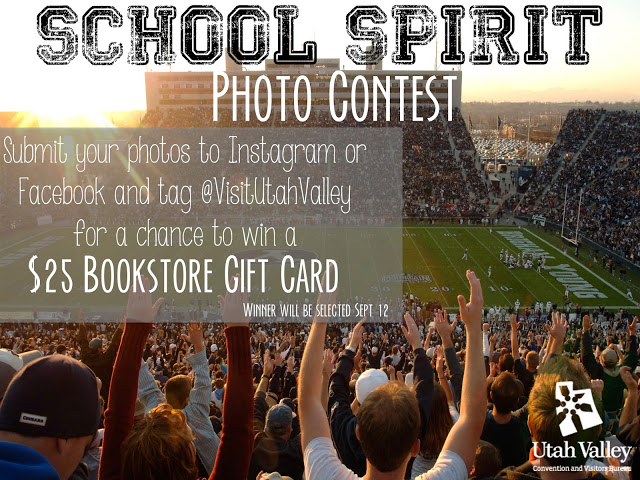 We're making this pretty simple to win. Here's all you have to do:
Submit a photo of you showing off your school spirit to Facebook or Instagram
Tag us in the photo (@VisitUtahValley)
A random winner from each school will be selected on Thursday, September 12 
We know you have pictures already on your phone or computer. So go ahead and submit them today...that bookstore gift card could be yours!