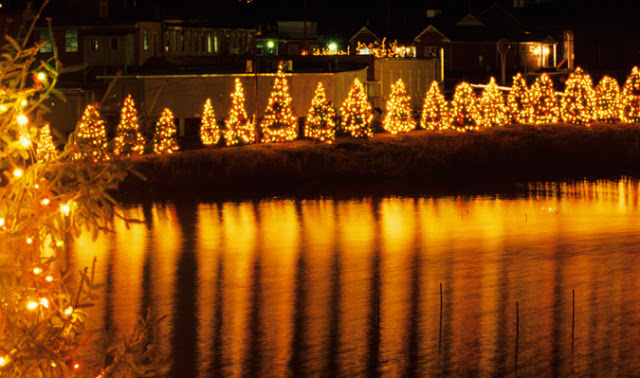 Another Utah Valley favorite during the holiday season that you need to be aware of during in the Christmas Cruise at the CLAS Ropes Course. Last year over 2,000 people enjoyed these professional 40-person boat excursions, so that goes to show how popular these cruises have become! The cruise runs for about 25 minutes and takes you up and down the beautiful Provo River, showcasing the thousands of lights reflecting off of the water.  There are also holiday scenes along the store, Christmas music on the boat, and a special appearance by Santa Claus in his very own canoe! If you are looking for a unique Christmas experience for whole family, we think this is it! Keep in mind that the boat is uncovered, so we suggest gloves, blankets, coats, and maybe even some warm hot cocoa (maybe grab some for the whole family at Mawka Moka or Kneaders in Provo?!). You can find the dates, times, and pricing information at http://www.utahvalley.com/events/details.aspx?ID=59 and book your cruise at
ClasRopes.com
or call 373-1897. 
To make matters even better? The CLAS Ropes Course is providing you with an exclusive coupon for a buy one, get one 1/2 off coupon to make your excursion happen. You can snag that coupon here: 
Utah Valley Christmas Cruise Coupon.

We would love to see your pictures from your trip!! Please tell us all about it in the comments below.