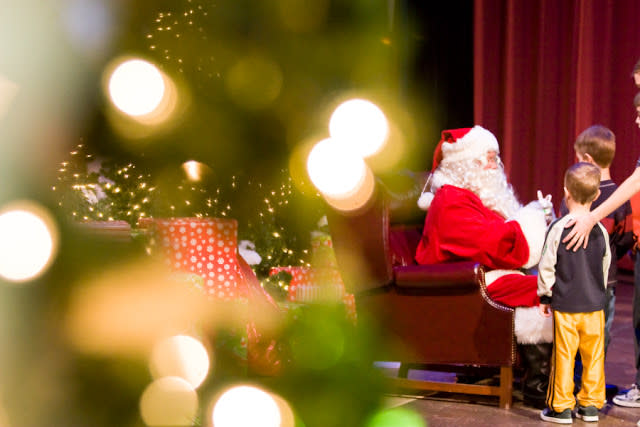 One of our favorite events is happening right now at the Thanksgiving Point Show Barn! Every Santa and his crew come to enjoy a warm breakfast filled with cinnamon swirl french toast, potatoes, and all of the good stuff at Thanksgiving Point with guests.  The breakfast also includes games, sing songs, and cookie decorating. And of course, children also have the opportunity to tell Santa their wishlist (yes, pictures are available). If your children are scared of Santa, there are plenty of other guests on hand to interact with including: Gingerbread Man,Mrs. Claus, Buddy the Elf.





We think this is one of those events that could become a family favorite and potential tradition for you and yours to enjoy for years to come. In fact, we know this will be--so we challenge you to make it happen. Prices range from $16-25 but your best value is if you purchase tickets in advance. For information on all the games, menus, prices, etc. visit
Utah Valley Santa Breakfast webpage or go to Thanksgiving Point Santa Breakfast webpage to book your tickets.