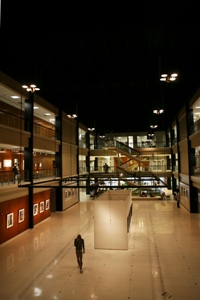 A unique dance vent is being held tonight at the Harris Fine Arts Center in Provo!  The BYU Chamber Orchestra and Beijing Dance Academy will feature their collaborative efforts for an amazing program; a program that they have been working on since May 2011.  Students from both of these institutions came together in Beijing years ago to create a program of contemporary dance inspired by tradition. The Beijing Dance Academy is ranked among the best institutions in China and the prestigious dance.  This show will be a special treat here in Provo and we are excited to see their hard work.  Tickets are $15 but if you bring a student ID, tickets are $7.  Tickets are also $3 off for BYU alumni and seniors, so don't forget to tell them if you apply!
For more information visit
http://www.utahvalley.com/events/details.aspx?ID=3188
or call Harris Fine Arts at 801-422-4322.