Eating healthy is no simple task, especially when you have 500 things going on. At restaurants, it can be hard to discern which items are healthy or not. Luckily, at these restaurants, everything on the menu is fresh and good for you. So pick what you want and don't feel guilty.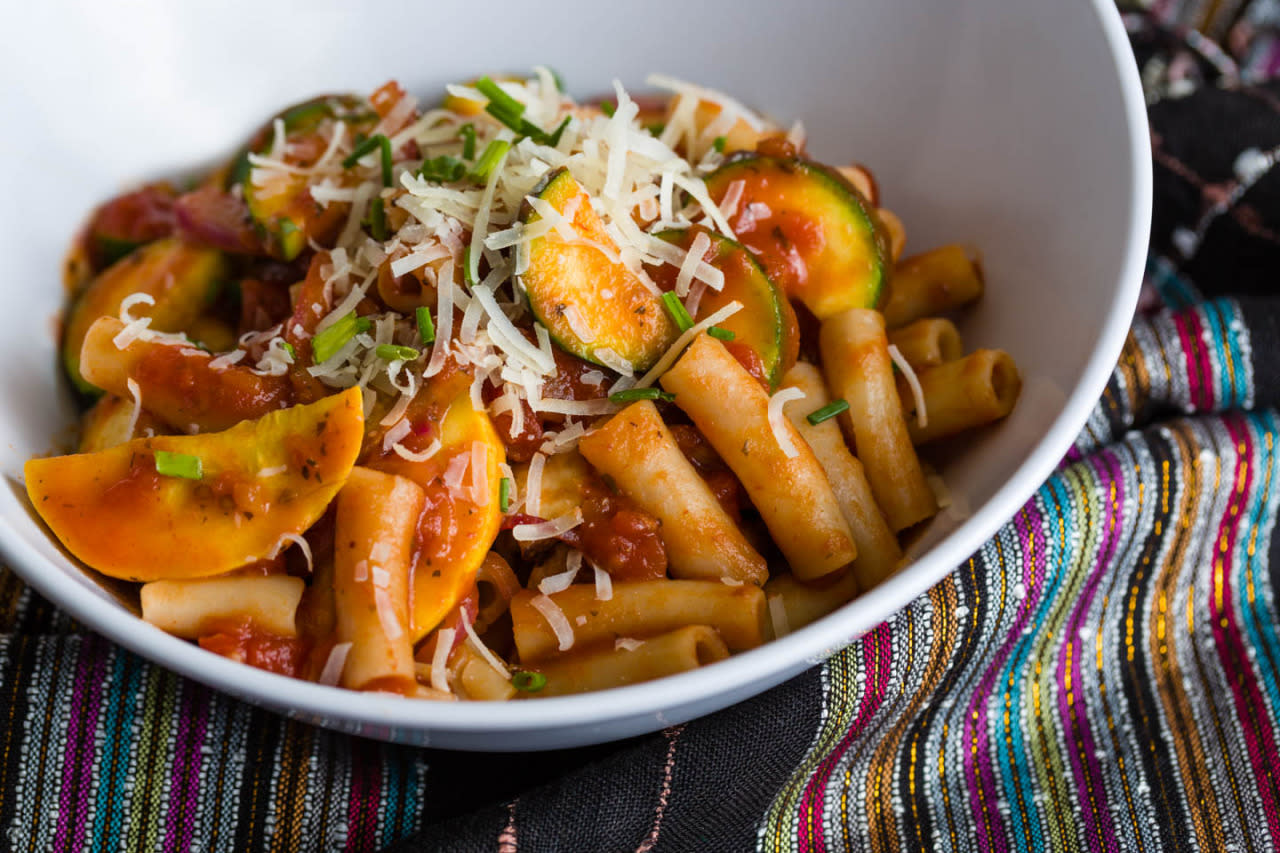 Address: 75 W Center St, Provo, UT 84601
Hours:  Monday thru Friday 8:00am to 5:00pm
The Spoon is a UVCVB favorite. Located at NuSkin HQ in downtown Provo, this "cafeteria" is anything but! The Spoon strives to use organic, local, and naturally-raised ingredients whenever possible. Their chef, Wendy Hunter, was awarded the Cutting Edge award this year. If you have any food allergies, let them know and they will do their best to cater to your needs. The Spoon serves salads, cold and hot sandwiches, flatbread pizzas, pasta, and breakfast.
What to eat: Try the Korean Bowl with beef, vegetables, and a sweet-spicy Korean sauce over brown rice. A Half bowl for $6.99.
Website: https://public.nuskin.com/Pages/The-Spoon.aspx
Guru's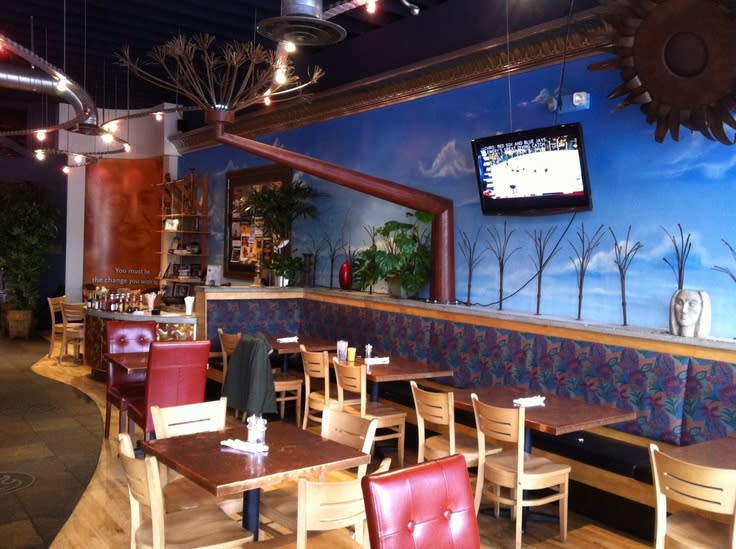 Address: 45 E Center St, Provo, UT 84606
Hours: 8am-9pm
Another healthy choice in downtown Provo is Guru's, which serves breakfast, burritos, sandwiches, and rice bowls to "enlighten" your palate. What makes Guru's stick out is their support of the local music scene with live music happening at the restaurant every week.
What to eat: The Taos Tortilla Salad. A half salad is 6.99.
Website: http://guruscafe.com/
Aubergine & Company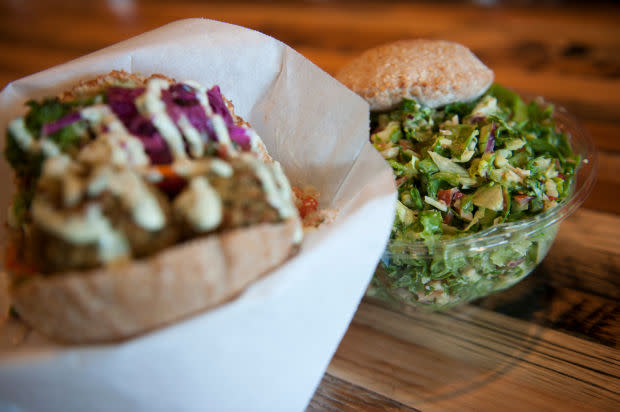 Address: 1365 S State St, Orem, UT 84097
Hours: Monday-Thursday 7am-9pm, Friday and Saturday 7am-10pm
The Mediterranean diet is all the rage these days and at Aubergine they focus on offering natural and fresh items without preservatives, refined sugar, and bad fats. Also, you'll never find anything fried. The menu is jam-packed with healthy, yummy options like Mediterranean sandwiches, salads, and acai bowls. They also have tasty homemade desserts.
What to eat: Get your hands on an Inspiration Acai Bowl: bananas, blueberries, strawberries, and acai blended together topped with bananas, strawberries, and almonds. At $7.95, it is surprisingly filling!
Website: http://aubergineandcompany.com/
Tropical Smoothie Café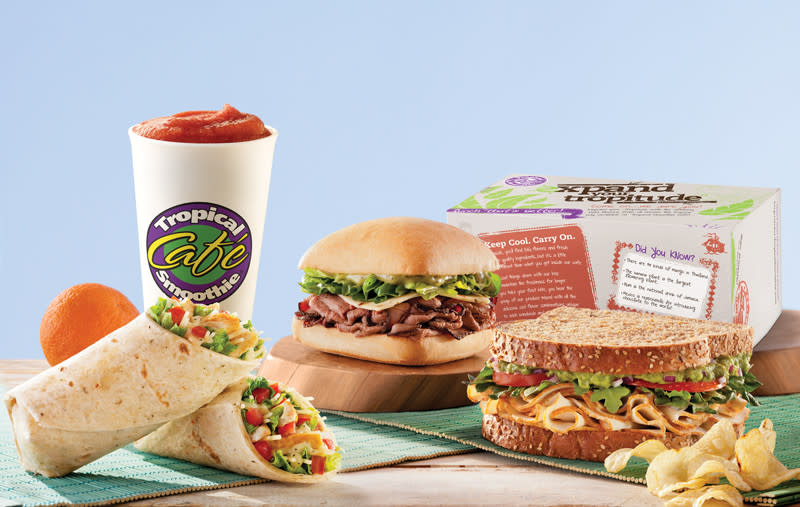 Address: 1167 S State St, Orem, UT 84097
Hours: 7am-10pm
Tropical Smoothie Café offers a variety of smoothies and healthy meals. I am a big fan of their smoothies and although I haven't had any of the food, it looks delicious!
What to eat: Get a Caribbean C-burst, a tropical delight with goji berry, coconut, mango, and orange juice.
Website: https://www.facebook.com/TropicalSmoothieCafeUT03
Ginger's Garden Café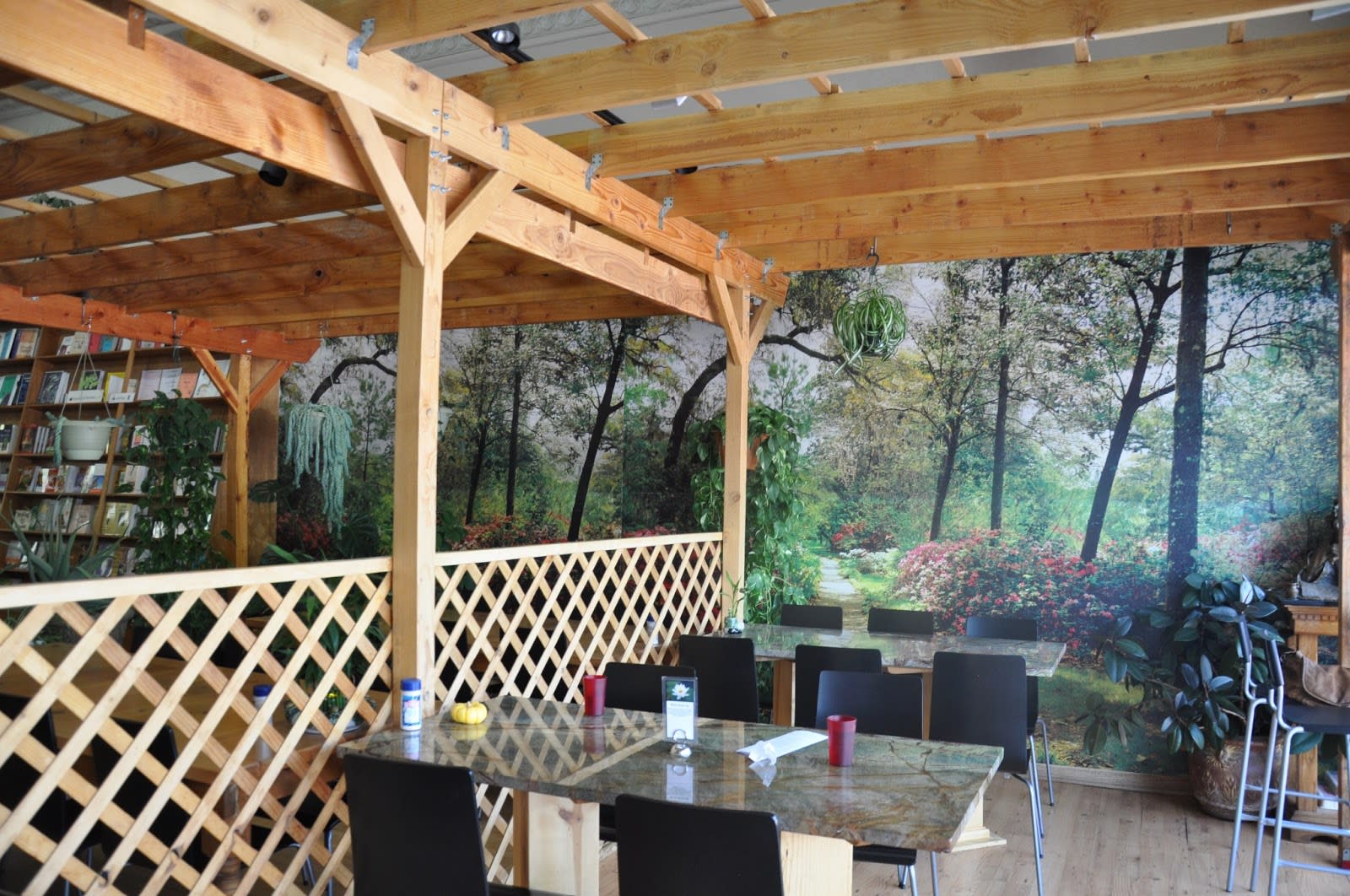 Address: 188 S Main St, Springville, UT 84663
Hours: Monday-Saturday 11am-8pm
Located in downtown Springville, Ginger's Garden Café is my personal go-to healthy restaurant. Ginger's uses whole, organic, and locally produced ingredients in their super healthy food items. They make all of their soups and salad dressings from scratch. The menu includes soups, salads, sandwiches, burgers, and smoothies.
What to Eat: I love their Turkey Avocado Club for $6.50 for a half. It's a light meal that leaves you feeling fresh and energized rather than heavy and tired.
Website: http://www.gingersgardencafe.squarespace.com/