Celiac? Paleo? Whole30? Just straight up avoiding gluten? We hear you.
It can be tricky to avoid gluten, especially when you begin to feel like it's in EVERYTHING!
And eating out can be a bit of a nightmare too for those of us avoiding those stomach ache inducing proteins. Few people can understand what a pain it is to have to spend at least 10 minutes before every meal out trying to explain to your cashier or waiter what you're trying to avoid. "Can I get a burger but no bun? If you toast your buns, can you clean the griddle off before you cook my burger so as to avoid cross-contamination? Do you batter your fries? Are they fried in the same oil as battered items?" On and on...
We totally get it. So we made a list of 6 Gluten Free Friendly restaurants here in Utah Valley. Eating gluten free isn't as difficult as it sounds when you have friends like the CVB to help guide you!
Malawi's is usually a pretty safe bet if you're worried about cross-contamination. If you tell the cashier why you're ordering gluten free and what you're trying to avoid, they can be pretty darn helpful. You can get your pizza crust gluten free but be aware that their menu is a bit limited in terms of what isn't likely to have traces of gluten (which is why it's a good idea to ask what menu items are safest) so many of the pizzas will be on your no-fly list, but the ones that are GF are pretty delish. I like the BBQ Chicken myself. 
And a note for those of you who are also avoiding dairy, they also have Daiya dairy free cheese (and they know how to melt it properly as well, which seems pretty rare). 
For every meal ordered at Malawi's, they donate a meal to a child in Africa. So if you're looking for a yummy GF pizza and some warm-fuzzy's for doing good, Malawi's is a great choice. They have 2 locations: one in Provo and another in Lehi. There's also one in the works for Spanish Fork. 
Spin Cafe is located in Heber City so if you're heading out to Sundance, Strawberry Reservoir, etc. for some time away from the city life but still need to eat GF, Spin Cafe is a wonderful choice! They have a full, gluten free menu filled with offerings like ribs, sandwiches, soups, burgers and more! You'll LOVE their onion rings - yes, gluten free onion rings! Nothing with gluten goes into their fryer so you don't have to worry at all about cross-contamination. 
They also have yummy, creamy, cold gelato (most of the flavors are GF)!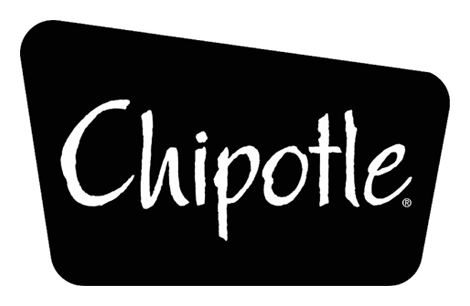 Yes, you guac lovers. Chipotle has finally arrived in Utah Valley. Located at University Mall in Orem, Chipotle's menu is very friendly to GF eaters. They state on their website which items to avoid, like the flour tortillas. You can also request them to change their gloves before they start your order to avoid cross-contamination.  
Another Heber City favorite is Dairy Keen! The owner is celiac so they totally get it (and the employees are trained to avoid cross-contamination). Just be sure to let them know that you're Gluten free when you arrive. You can get the burgers made with a New Grains bun or sandwiches made with Udi's breads. They also offer gluten free soups in the winter! 
Dairy Keen is a fun place to take the kiddos because there's a neat little train that goes around the restaurant! 
Looking for somewhere fancy? La Jolla Groves is a great place to take your gluten free special someone. The owners of La Jolla Groves are celiacs so they have a lot of GF options on the menu (just look for the little leaf next to the menu items). They even have a delicious gluten free dessert: Orange Creme Brulee! Ooh lala! 
Fun fact(s): Only 3 items on their menu are not GF - everything else is totally gluten free! Also, Barbacoa is certified by the Gluten Intolerance Group of North America! Basically, so long as you don't order their flour or wheat tortillas or the cookies, you're totally safe! Lucky for you GF lovers of Mexican food - Barbacoa is totally delicious! And they have a rewards card program - ask about their "Black Card" - which lets you earn free food.   
----------------------------------------------------------------------------
Honorable Mentions:
You can eat at a lot of places GF (if you're not too concerned about cross-contamination), you just have to get creative and a lot of times, the restaurant will have options for you if you just let them know you're avoiding gluten. The restaurants listed above were selected due to their special efforts to be gluten free friendly, however, there are other restaurants that we would like to suggest that either have items that are naturally gluten free anyway (like salads) or that have the option to switch out a regular bread or bun with something gluten free.
Cubby's Chicago Beef
- Cubby's has some amazing salads (a personal favorite is the tri-tip) and they also have Udi's gluten free buns available on on request.
Mountain West Burrito
- Mountain West is a fantastic choice for a salad with a little Latin flair. If you're avoiding gluten but cool with beans and fresh salsa, you're safe going with one of their salads.
Noodles & Company
- Noodles is actually making some pretty legit efforts for those of us who are Gluten Free. If you want pasta - they've got gluten free pasta now! They also have a few other GF options on their menu (as well as a very helpful allergen info sheet).
Blue Lemon
- Blue Lemon focuses on fresh and delicious foods! They have a pretty decent gluten free menu (and everything on it is super tasty!) Sadly, you'll have to stay away from their amazing sweet potato fries as they do dip them in wheat prior to frying.
----------------------------------------------------------------------------
What are your favorite Gluten Free restaurants in the Valley? Let us know! Send us a comment, post on Facebook, send us a tweet or even tag us in an instagram photo! #VisitUtahValley