Don't just count the days, make the days count!
Now that summer is coming to a close, we're getting ready for fall!
"Don't you just love New York Utah Valley in the fall? It makes me wanna buy school supplies. I would send you a bouquet of newly sharpened pencils." - You've Got Mail
Rather than mourning the end of warm days, barbecues, and time spent poolside, let's savor the fun of fall! Crisp air, cute cardigans, and pumpkin EVERYTHING!
How else can we make sure we live fall to the fullest? Why a Fall bucket list of course!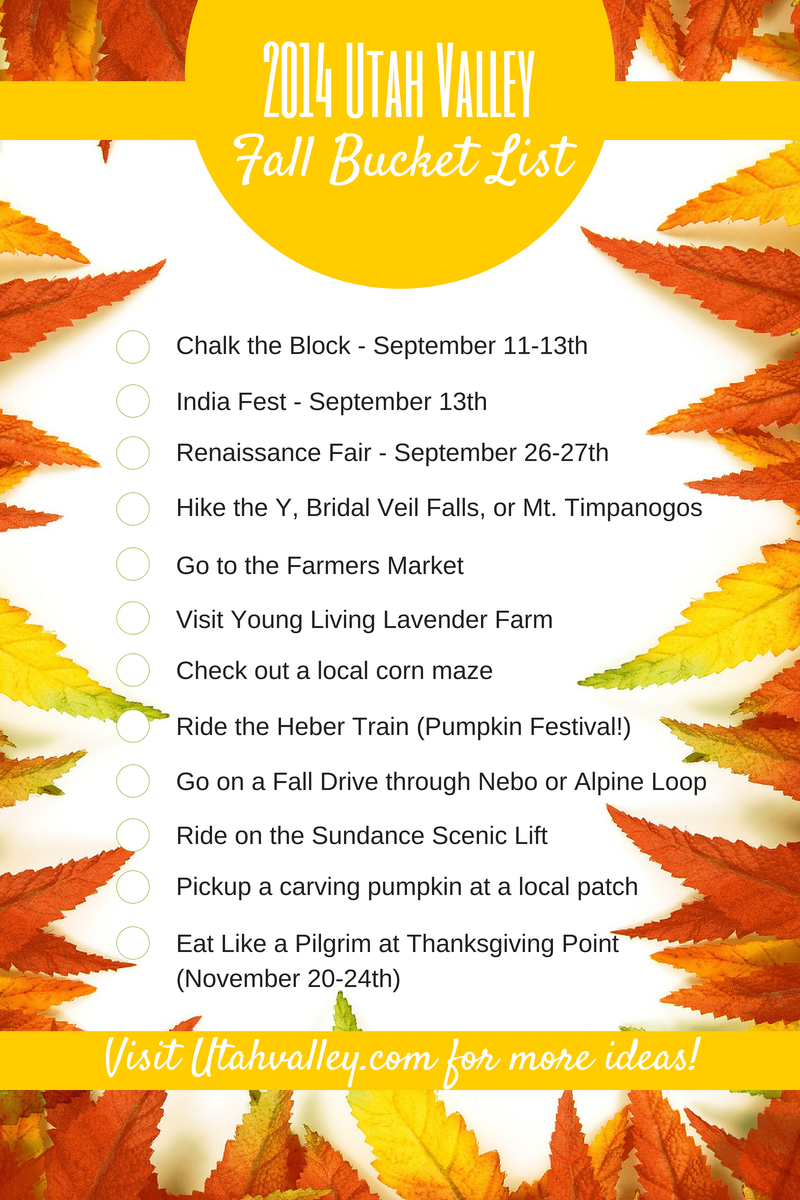 What are your favorite fall activities? What do you plan to do this fall? Have we missed something really important/fun? Tell us in the comments, on Facebook, Instagram or Twitter!