The new year is here, and that means new year's resolutions. Sometimes it's easy to take for granted what an amazing place Utah Valley is, so why not make it a goal to get the most of out life in Utah Valley in 2016? Here are 12 Utah Valley resolutions (one per month) to ensure that 2016 will be a year to remember!
January: Try a New-to-You Local Healthy Restaurant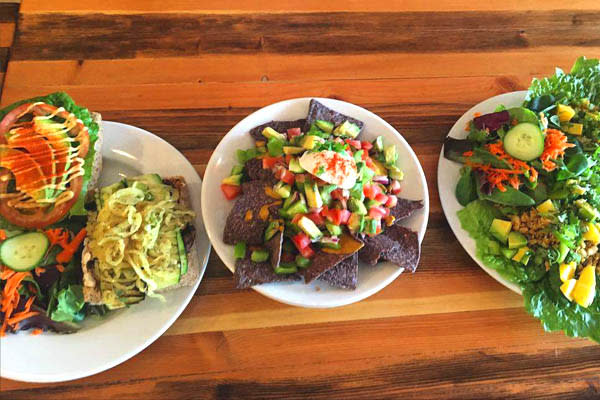 There are so many local restaurants in Utah Valley, and many of them are amazing! Your taste buds--and your fight to keep your annual New Year's resolution of losing weight--will thank you for trying something fresher and lighter, such as Ginger's Garden Cafe or Aubergine and Company! Check out our Foodie Guide to Utah Valley to discover all the top rated restaurants in the valley!
February: Go on the Perfect Date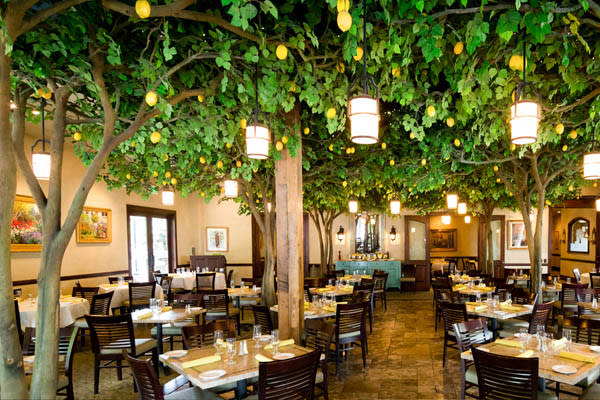 Finding love is a common New Year's resolution, so let 2019 be the year you do! What better month than February, around Valentine's Day? There are tons of perfect date spots in Utah Valley that are perfect for helping you find the one! If you are already taken, these date spots will rekindle your love with your significant other!
March: Get Colorful at the Holi Festival of Colors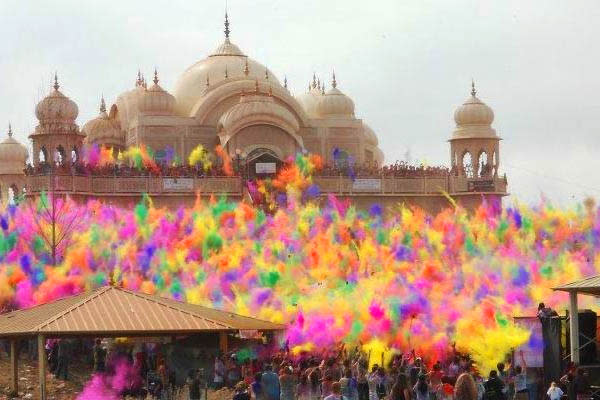 The Holi Festival of Colors has grown from a small festival to one of Utah Valley's most well-attended events. Who knew throwing colorful chalk could be so much fun? This is an event you will want to be a part of in 2019!   
April: Stop to Smell the Tulips at Thanksgiving Point's Tulip Festival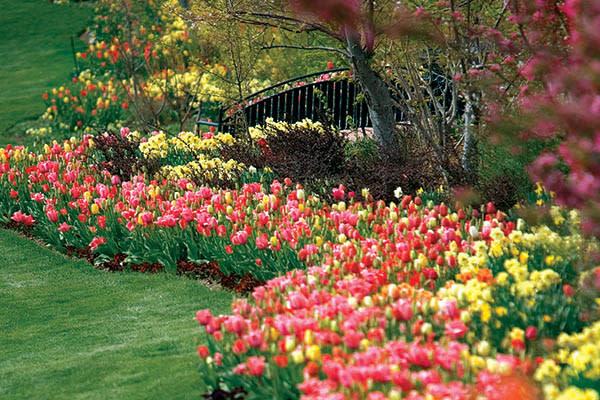 The Tulip Festival at Thanksgiving Point showcases acres upon acres of colored flowers. You'll feel like you're in The Netherlands as you enjoy hundreds of varieties of tulips at this spring festival.
May: Train to Compete in a Utah Valley Race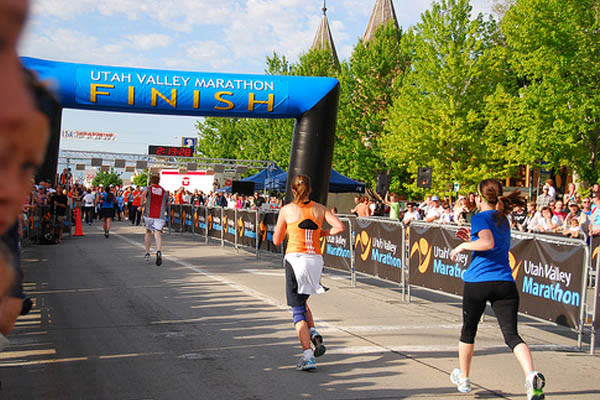 The Utah Valley Marathon, which has amazing scenic views of Provo Canyon, comes in early June, so May is the perfect time to get serious about training! The marathon is a qualifier for the Boston Marathon, and it's all downhill, making it a favorite race among runners. If you're not feeling up to doing the full 26.2, the event also features a half marathon, a 10K, and a kids 1K race! There are many other races throughout the year as well, so keep a look out on our events calendar if June won't work for you!
June: Visit Timpanogos Cave National Monument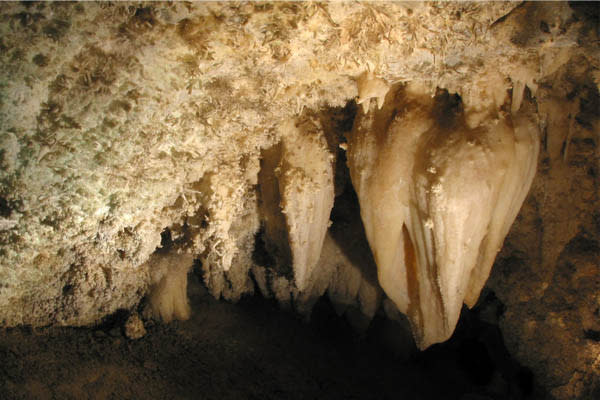 Have you been to the Timpanogos Cave National Monument before? If you haven't, you're missing out on one of Utah Valley's greatest attractions. The cave attracts tourists from around the world! Head up American Fork Canyon and visit Timpanogos Cave in June, right when the brand new visitor center is expected to be completed!
July: Celebrate the USA During the Freedom Festival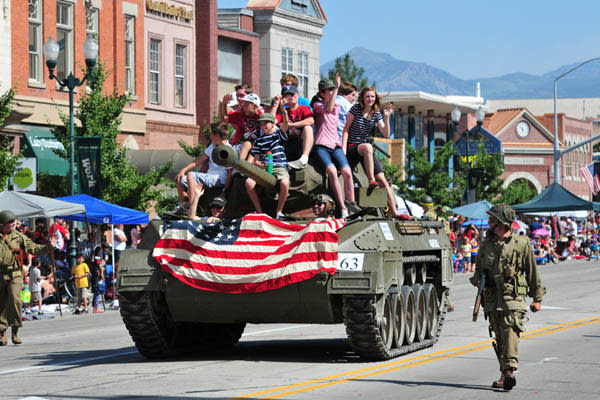 Nothing is more patriotic in Utah Valley than America's Freedom Festival in Provo! It has become one of the best 4th of July celebrations in the country, with over a quarter of a million people attending the parade each year. The Stadium of Fire, which is inside BYU's football stadium, features America's biggest stadium fireworks show and some incredible talent every year! Don't miss it in 2019!
August: Hike to the Summit of Mt. Timpanogos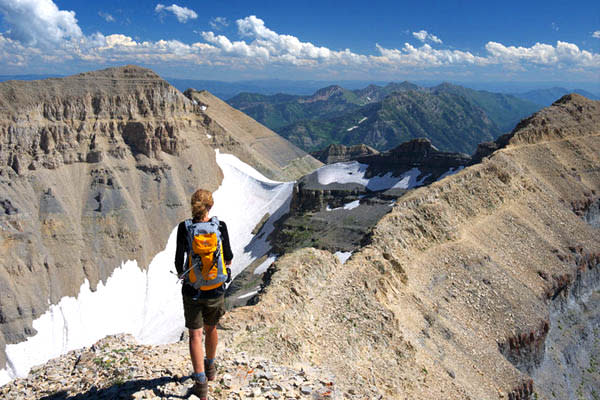 Undoubtedly one of Utah Valley's most strenuous hikes, Mt. Timpanogos is also one of the most beautiful, rewarding, and exciting trails! You will face snow (any time of the year), mountain goats, rocky terrain, soooo many switchbacks up hills, and some pretty incredible views of Utah Valley. Make it a goal to conquer Utah Valley's most majestic mountain this summer. If this hike sounds too intense for you and your family, check out our list of 49 other hikes that might be the perfect challenge for you!
September: Make a New (Furry) Friend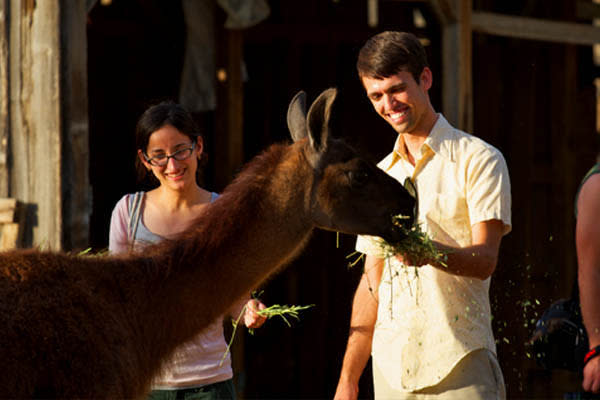 There may not be a zoo in Utah Valley, but there sure are some great places to find animals here! Chances are you've probably pet a horse and seen a cow in person, but have you ever fed a raccoon, rented a llama, or done yoga with goats? You can do all of that in Utah Valley, which would make an exciting adventure for 2019!
October: Discover a New Hobby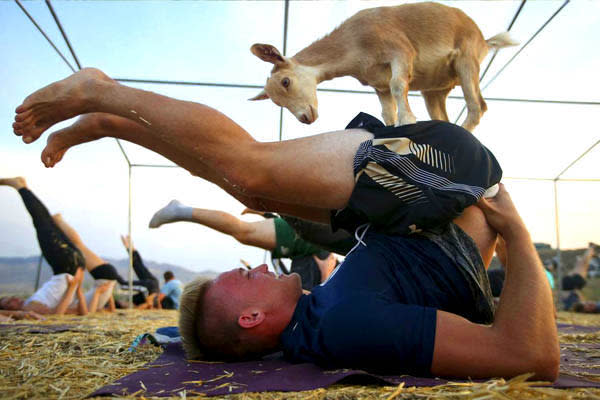 Picture courtesy of Isaac Hale, Daily Herald
Soak up the last month of possible sunshine and warmth in Utah Valley by trying a new and unique sport! In Utah Valley you can find interesting things, such as GOGA, axe throwing, and duckpin bowling! Just try something new and out of your comfort zone. You may even discover something you really enjoy that will become a new lifelong hobby! 
November: Learn Something New at a Museum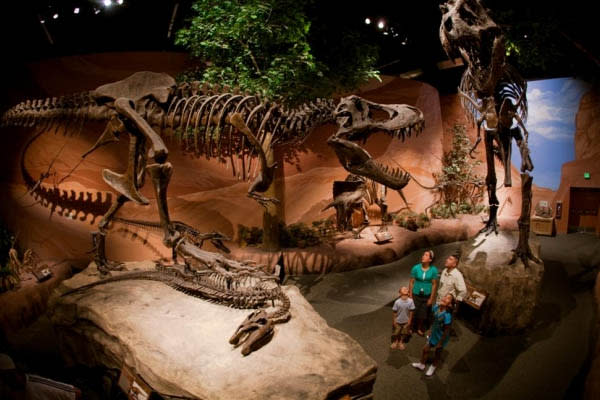 Utah Valley has tons of amazing museums, so head to one when the weather turns cold for some indoor fun. You and your family can learn something new at each one! Learn about dinosaurs at the Museum of Ancient Life or the BYU Paleontology Museum, discover other cultures at the BYU Museum of Peoples and Cultures, admire art at the Springville Museum of Art, or learn about science at the Museum of Natural Curiosity!
December: Marvel at the Beauty of Luminaria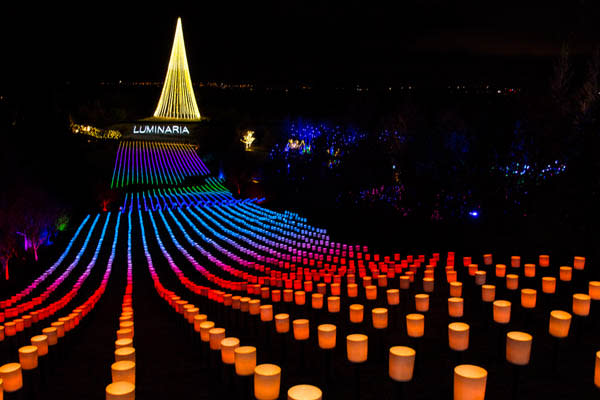 Luminaria has been lighting up winter nights for years. Wander down acres of paths that are lit up and themed. Make sure to visit this beautiful festival with your family during the holiday season. It is a magical experience that will be the perfect end to a great year!
Be sure to pin this blog post on Pinterest for later, so you can remember these ideas and look at them throughout 2019! Let's make this a great year in Utah Valley!