It's the holiday season! We're excited to bring you our 12 Days of Christmas in Utah Valley. December is full of fun holiday activities for the whole family. With so many activities going on it was hard to narrow it down to just 12. 
Use this link to access our interactive advent calendar. Simply click on a present to see that day's featured event. Click on the image to receive more deatils about the event.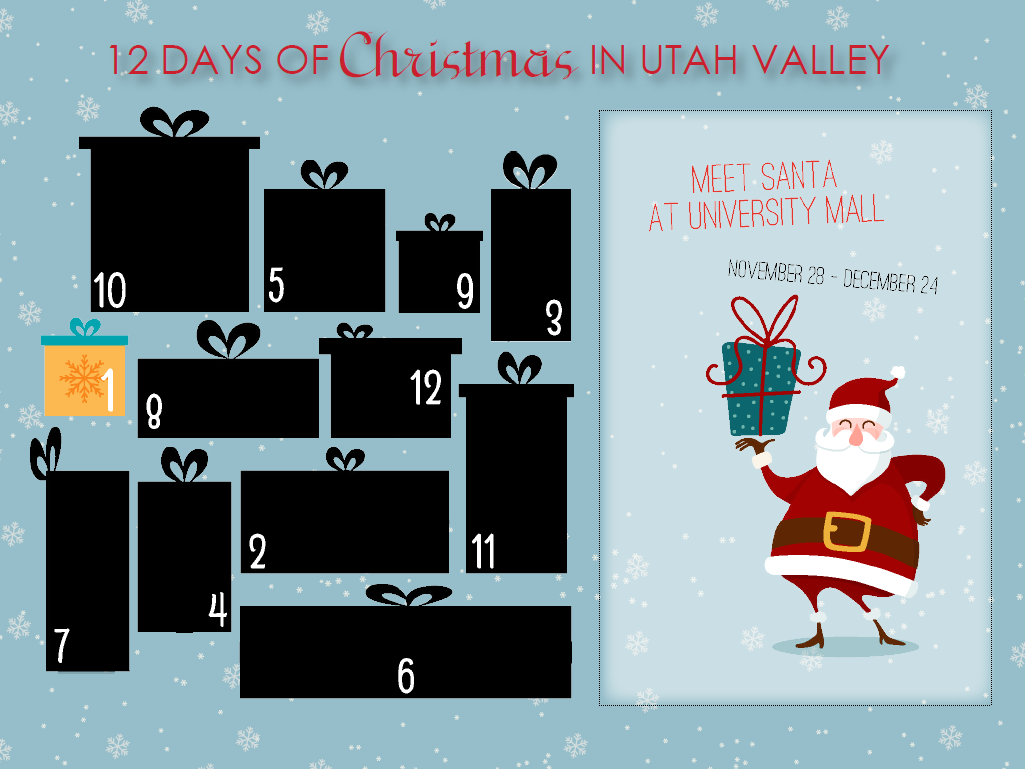 You can print a complete list of our 12 Days of Christmas here. 
For more Christmas activities and events in Utah Valley, please visit our events page.