We've made it! It's the weekend again and we hope everyone is ready to party in the Valley like we are.  We're sticking to our New Years resolution this weekend by making our way to at least one of these great events.  Which one do you have your eye on? Here's the list of some great events happening this weekend:
FLOORED! An all-new show from The Vibe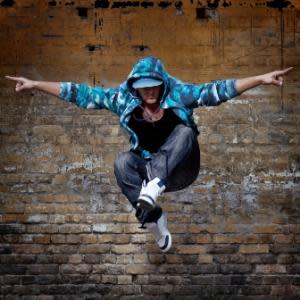 This is your last chance to catch the crew that's performed on FOX's So You Think You Can Dance, Paul Abdul's Live To Dance and ABC's Dancing With The Stars. Get the information here.
T

his event happens tonight only (January 11, 2013) at the Thanksgiving Point Museum of Ancient Life! Experience something similar (just maybe not alive, thank goodness) as the popular movie "A Night in the Museum."  You will take part in a guided tour, scavenger hunt, 3D Mammoth Screen Movie, and fun Paleontology classes.  And yes, treats are included! You have to call in advance so make sure you do that fast.  Get all the information here.
Thanksgiving Point's Wedding Expo 2013
Getting married soon? Or is someone you know? Or do you just want to re-plan the wedding you've already had? Then Thanksgiving Point is your place on January 12, 2013! Tons of vendors will be present to help you plan your perfect day--and lots of tastey samples are included! Definitely worth going to visit the beautiful Thanksgiving Point as well. Click here for more information.  
This is the part where we say good luck deciding which game or meet to attend! But you can take comfort in knowing that you are safe in choosing any of these great sporting events. Bonus points if you paint your face!
On January 12, the BYU women's basketball team takes on Pepperdine at 2:00. 
BYU hockey takes on their rival USU on January 12 at 7:30 pm at Peaks Ice Arena. 
The BYU gymnastics team takes on USU on January 12 as well! Their meet starts at 1:00 pm

.
UVU men's basketball takes on Houston Baptist University on January 12 at 7:05 pm.
And finally, UVU women's basketball takes on Chicago State!
Basically, you can't go wrong with any of the sporting events going on during this big weekend here in Utah Valley. Take your pick, grab a hot dog, and gear up to watch the rising stars in athletics. Find all the information about the games and meets by clicking here. 
Happy weekend everyone, bundle up, stay safe, and get out & enjoy the Valley!