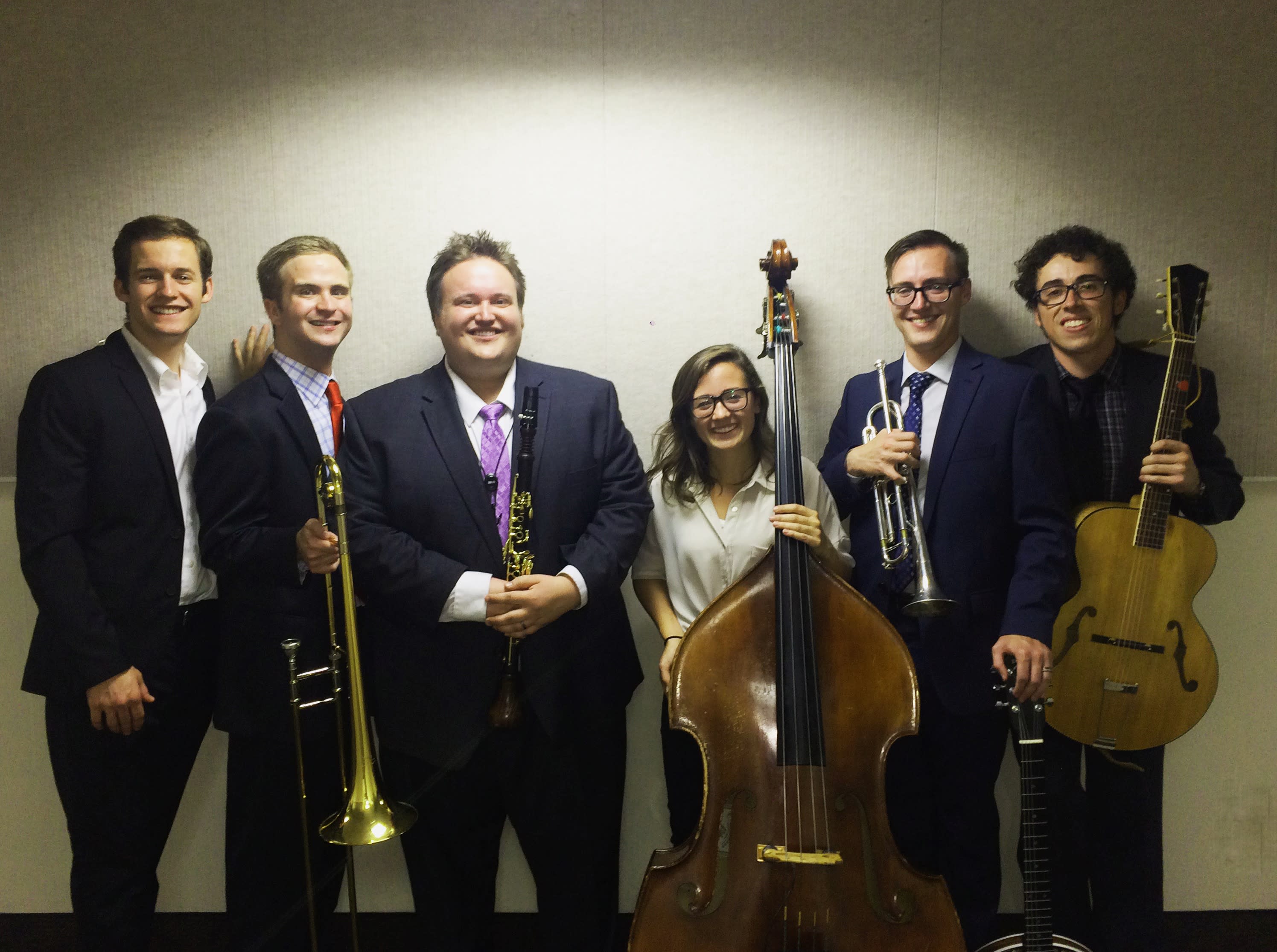 The BYU Jazz Legacy Band will present a free concert of New Orleans Jazz on Thursday, May 12 at 7:30 pm in the Madsen Recital Hall of the Harris Fine Arts Center on the BYU Campus. The award-winning ensemble, led by Professor Steve Call is traveling to New Orleans this month for a series of performances at historic venues.
While in New Orleans the band will play concerts at the Old U. S. Mint National Park Venue, The Riverboat Natchez, The National World War II Museum, and Preservation Hall. While in the Crescent City they will also be shooting a documentary film and recording tracks for a new CD. This project is funded through grants from the Laycock Center for Creativity and Collaboration as well as grants from the BYU College of Fine Arts and Communications and the BYU School of Music.
The Jazz Legacy Band has been playing New Orleans Style Jazz for the past 35 years under the direction of Dr. Steve Call, BYU Professor of Music. The band has performed extensively throughout the U. S. and Canada, including a performance at the Kennedy Center for the Performing Arts in Washington D. C. They are four-time winners of the Sacramento Collegiate Traditional Jazz Festival.
At the May 12 concert, Jazz Legacy will present a diverse sampling of New Orleans-style jazz selections that they have prepared for their New Orleans debut. Program will include selections by Louis Armstrong, King Oliver, Jelly Roll Morton, and Sidney Bechet. Members of the band are Jory Woodis, clarinet; Austie Robinson, trumpet; Brian Woodbury, trombone; Parker Spiers, banjo and guitar; Zoë Jorgenson, bass; and Brennan Tolman, drums.