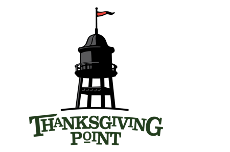 Thanksgiving Point's Day of the Dead Events Go Virtual for 2020
LEHI, Utah (October 28, 2020) – Each fall Thanksgiving Point (www.thanksgivingpoint.org) helps bring to life the Day of the Dead or Dia de los Muertos. Legend has it that on Dia de los Muertos, the dead join us as a part of our community, awakened from their eternal sleep to share celebrations with loved ones. Because of COVID-19 this year's Day of the Dead will be a virtual one with a number of amazing videos on hand for the public to create their own special activity at home.
The videos on Thanksgiving Point's YouTube channel (youtube.com/c/thanksgivingpointlehi) will feature the following Day of the Dead elements:
Multiple Dance Performances
Face Painting
What Dia de los Muertos Means to Those Who Celebrate
Simple Altar Decorations
The Importance of Altars
Guatemalan Kites
Celebrating Dia de los Muertos Next Year
Family History and Dia de los Muertos
Members of the community are invited to build an altar (or ofrenda) inviting a loved one to enjoy the fragrance of marigolds and delicious pan de Muerto (bread of the dead). A community ofrenda will be available at the event to write notes or share mementos in celebration of souls no longer on Earth. We also invite all to recreate the sights and sounds of Dia de los Muertos, including the most familiar symbol of Dia de los Muertos, artful calacas and calaveras (skeletons and skulls), appearing everywhere enjoying life, often in fancy clothes, and in entertaining situations. Dancers representing the colorful traditions of Latin American countries perform along with mariachi bands, singers, and storytellers. Visit thanksgivingpoint.org for more details.
###
About Thanksgiving Point
Thanksgiving Point is a 501 (c)(3) nonprofit organization comprised of a farm, garden, and museum that are collectively dedicated to providing opportunities for transformative family learning and fostering an environment where positive, meaningful experiences naturally happen. Created in 1996 by Alan and Karen Ashton, Thanksgiving Point has become a center of community engagement for more than 1.6 million annual visitors from all 50 states and around the world. Thanksgiving Point is located at 3003 North Thanksgiving Way in Lehi. For more information, call 801-768-2300 or visit thanksgivingpoint.org.
Media Contact:
Josh Berndt
(801) 768-7482