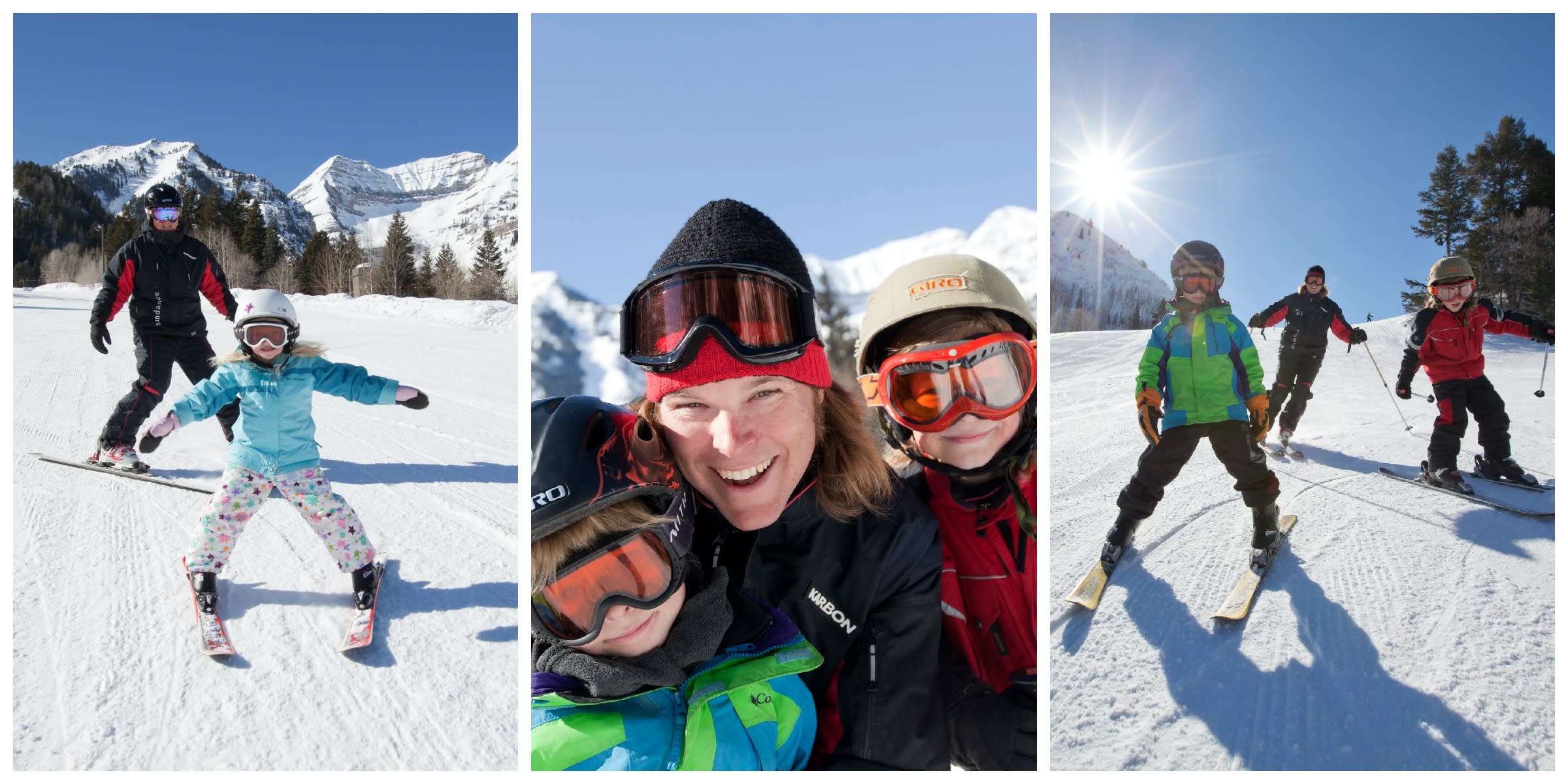 SUNDANCE, Utah - If you are looking for a memorable way to keep your kids entertained over holiday break, look no further than Sundance Mountain Resort's Winter Kids Camp. Geared toward children ages 5-12, the camp will be held December 22, 23 and 26, and again from December 29 - January 2.
The Sundance Winter Kids Camp features a skiing or snowboarding lesson taught by the resort's skilled instructors, followed by an activities-filled afternoon of science, art and games on the mountain. The camp is perfect for children of all skiing and snowboarding skill levels and is an exciting way to introduce them to the exhilaration of winter snowsports.
"After a summer filled with fun adventures and learning, we are bringing the same spirit of active play, engagement with nature and creative exploration to a winter setting," said Sundance Kids Camp Director Lindsay Butrum. "I am particularly excited to offer this service to families who want to foster a love of snow sports in a nurturing and unforgettable setting."
Cost for the full-day program for children age 5 is $149 and for children ages 6-12 the cost is $124. The fee includes a full-day lift pass. Skiing and snowboarding equipment may also be rented for $20. Parents also have the option to enroll their children in the half-day program for $40 for all ages, which will include all afternoon science, art and exploration activities. Sundance will provide snacks and water for children; a lunch may be purchased for $12. For more information and to sign up for Winter Kids Camp, visit our Ski School website or call 801-223-4140.
About Sundance
Nestled at the base of 12,000-foot Mt. Timpanogos, Sundance Mountain Resort is located on 5,000 acres of preserved wilderness. The resort is dedicated to maintaining the balance of art, nature and community, offers diverse mountain recreation experiences and encourages the cultivation of art and self-expression. Created by Robert Redford, Sundance is a haven for discovery and inspiration. The Sundance family of companies includes the Sundance Mountain Resort, Sundance Institute, Sundance TV and Sundance Catalog. For more information about Sundance Mountain Resort visit sundanceresort.com.
###