SUNDANCE, UTAH -Sundance Mountain Resort celebrates the beauty of the season and the rich cultural heritage of the region with its 18th Annual Harvest Market, held on Ray's Lawn on Saturday, Sept. 27th from 10 a.m. to 4 p.m. Keeping with Sundance's commitment to the arts and nature, the Harvest Market will feature a myriad of artistic creations, musical entertainment and amazing food.
Approximately 30 local artists and craftsmen as well as several of our Sundance outlets will be featured this year. An array of artists selling hand made goods including: jewelry, pottery, art,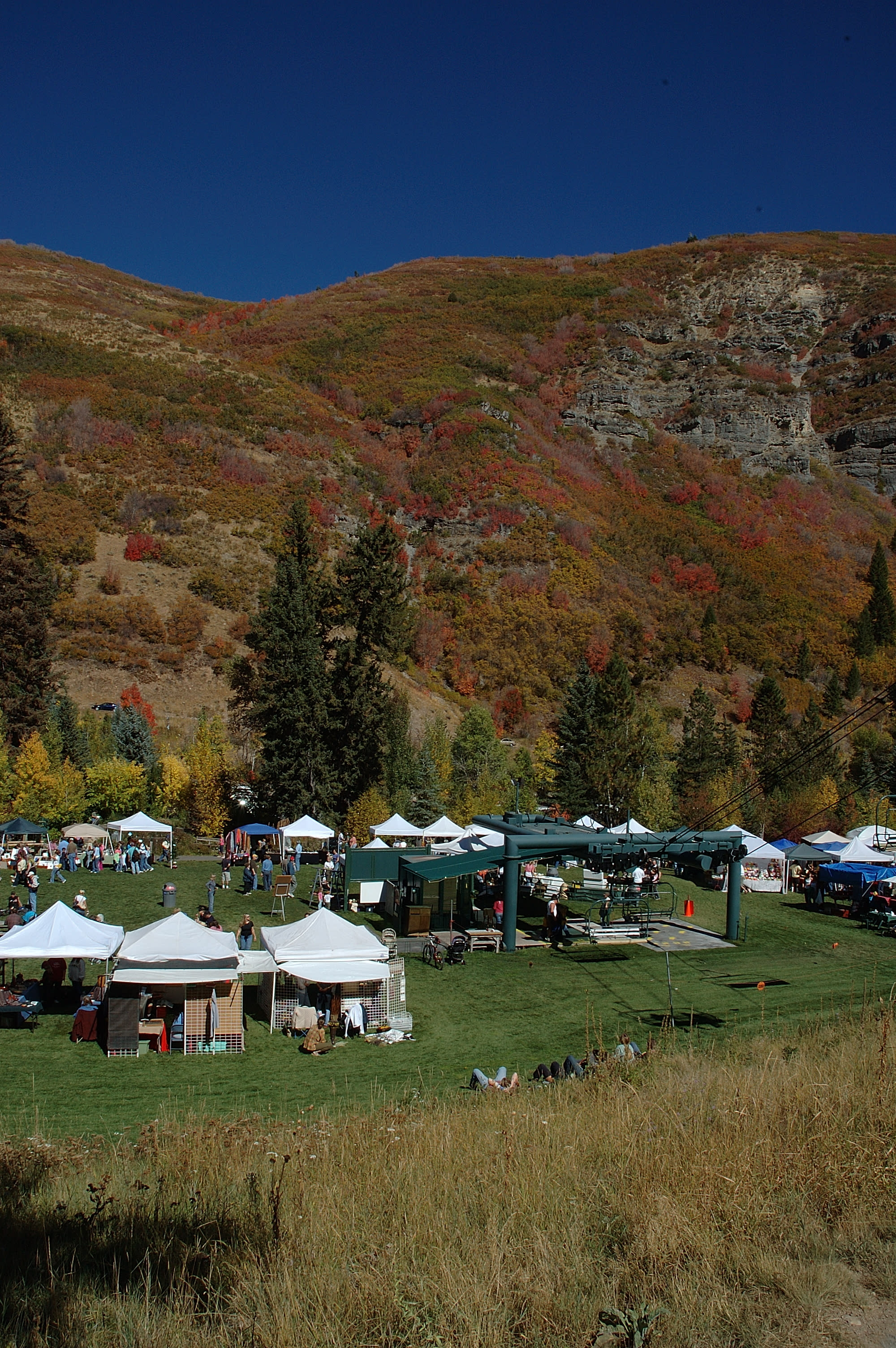 leather, furniture, photography, soaps and lotions, clothing, and accessories and more will be assembled on Ray's Lawn. In addition, there will be live music and an array of delicious foods to choose from.
A barbecue will be served from 11 am until 4 pm and will include a variety of delightful food. This year's menu will feature orzo pasta salad with heirloom cherry tomatoes, artichoke hearts and basil pesto; black bean and corn salad; Sundance chili with cornbread and honey butter; ancho chili marinated grilled chicken breast; barbecue pork ribs with house smoke barbecue sauce; grilled Italian sausage; watermelon and apple cranberry Johnny cake cobbler -- all for $16 per person. For more information on the Harvest Market, please call 866.734.4428.
About Sundance
Nestled at the base of 12,000-foot Mt. Timpanogos, Sundance is a destination resort located on the 5,000 acres of preserved wilderness. Sundance is dedicated to maintaining the balance of art, nature and community, and offers diverse mountain recreation experiences and encourages the cultivation of art and self-expression. Created by Robert Redford, Sundance is a haven for discovery and inspiration. The Sundance family of companies includes the Sundance Resort, Sundance Institute, Sundance Channel and Sundance Catalog. For more information on Sundance, call 801-225-4107 or visit our website, www.sundanceresort.com.
#####