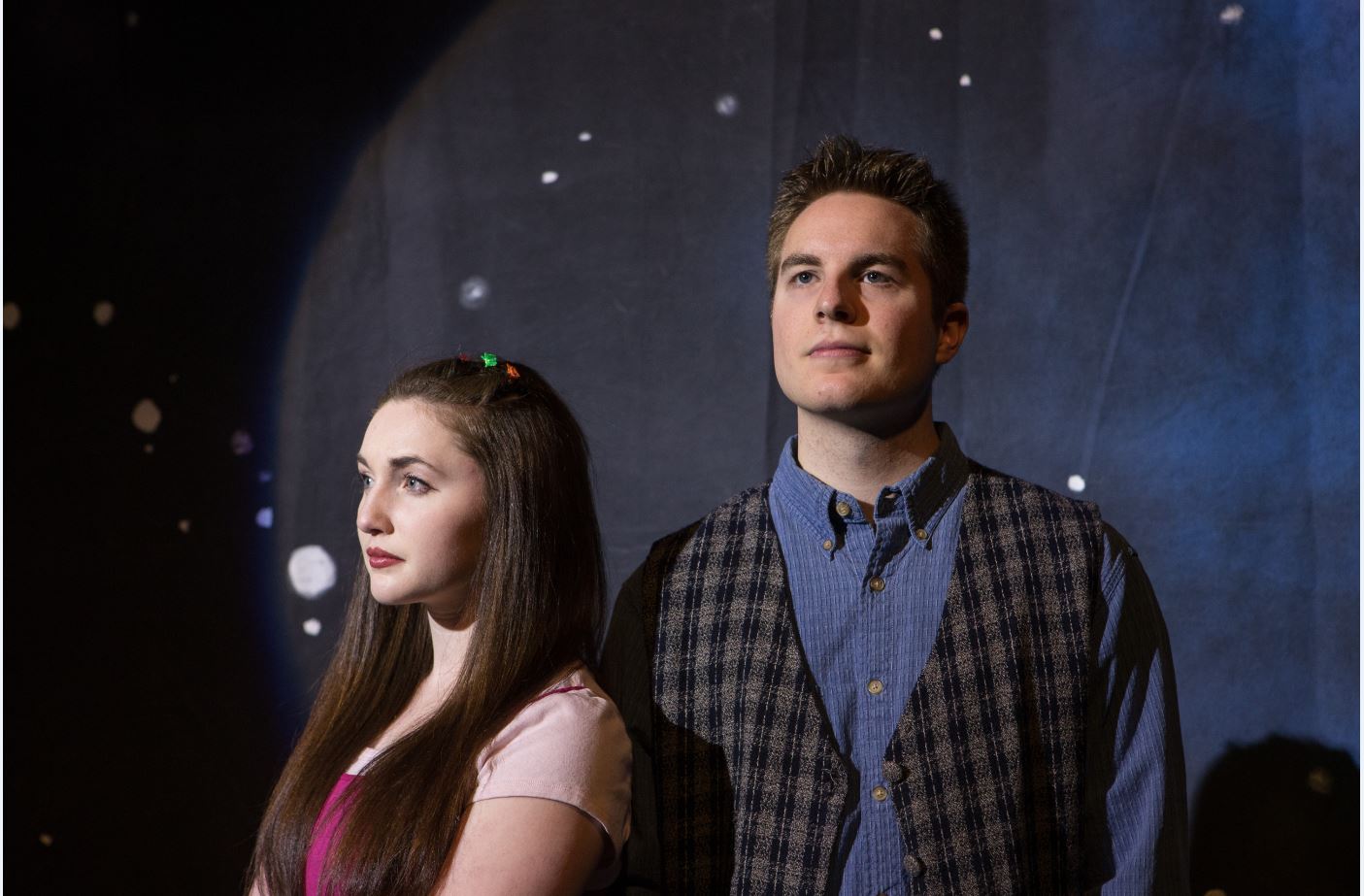 (Orem, Utah) -- When SCERA Center for the Arts presents "Saturday's Warrior" as the final show of its indoor season, it will play homage to a musical that became a cultural phenomenon and changed the face of Mormon theatrical works more than 40 years ago.

Audiences flocked to the production, and Douglas Stewart and Lex de Azevedo's Mormon-themed musical propelled the duo to tremendous success as it explored the LDS doctrines of premortal life, foreordination and eternal marriage through a large family struggling with the rebellion and detachment of its oldest child. Among other elements, missionaries provide earnest comic relief.
For Jeremy Showgren-who served as music director for "Saturday's Warrior" for the work's 35th anniversary celebration-directing it at SCERA is a long-held dream.
"I had seen the video of the musical and did not connect with it, because I thought it was melodramatically over-the-top," he says. "But when I got the opportunity to work on it in 2008, I saw how the themes transcend the times, and it's a really fun, relevant script. I had whispered about wanting to do 'Saturday's Warrior' for years, and so had Shawn Mortensen, the choreographer. We are both delighted to present a fresh look to the musical."
"Saturday's Warrior" will play April 15 - May 7 on Mondays, Thursdays, Fridays and Saturdays at 7:30 p.m. at SCERA Center for the Arts, 745 South State, Orem. Reserved-seat tickets are $12 for adults and $10 for children age 3-11 and seniors age 65 and older. Group rates for non-profit and church groups of 20 or more are available in advance for $6. Tickets are available at www.scera.org, by calling (801) 225-ARTS, at the main office at SCERA Center, open 10am-6pm weekdays and Saturdays from 12Noon-6pm.
"As I thought of the musical in terms of today, I see we are in a world with a huge push toward doing your own thing and leaving the family behind," Showgren explains. "'Saturday's Warrior' is a nice reminder of how good and supportive families can be, and how we really move ahead when we are connected to our families."
To make it fresh and to differentiate from the original movie, Showgren has chosen to set the show in the mid- '90s, when people could still walk up to the gates at an airport and about the time the LDS Church released its Family Proclamation. An undercurrent theme is that life is a journey, which is evident with both the set and costuming. Set designer M'Liss Tolman has represented Pre-Earth life, Mortal life, and The After-Life as Departure Terminals, reminding us that we are all travelers.
"I know a lot of people use the word 'cheesy' to describe parts of this musical, and they are right," Showgren adds. "There are some cheesy parts, which we embrace. The important thing, however, is that the characters themselves are grounded, realistic and relatable."
Performing key roles are Tanner Perkins as Jimmy; McKenna Hixson as Pam; Kelsea Kocherhans as Julie; Alex Pierson as Todd; Jacom Clarkson as Mack; and Alex Chester and Ashley Ramsey as the parents of the Flinders family. Chris Rollins and Eric Taylor provide the comic relief as the missionaries, Elder Kestler and Elder Greene.
"Many of my performers are new to SCERA, and I was pleased that so many people wanted to be involved in this iconic show," says Showgren.
Assisting with the production are M'Liss Tolman, set designer; Elizabeth Griffiths, lighting designer; and Kelsey Seaver, costume designer. Showgren is serving as music director as well as the show's director, and Shawn Mortensen is choreographer.
"I want people who remember the older productions to come and remember why they loved it," Showgren says. "I also want a new generation to embrace it as much as I do. It's a cultural favorite, but it's so much more than that."

# # #