UTAH COUNTY BROCHURE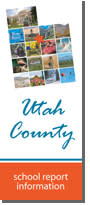 Get your brochure on Utah County Facts and Figures that can be used to help write your school report. (Last updated  August 2017 - Currently we only offer the electronic version)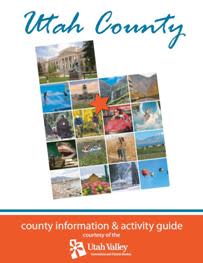 The Utah County Activity Guide includes fun facts with activities such as coloring, mazes, crosswords and more.
Download a copy of the Utah County Activity Guide
(Last updated 22 March 2010 - Currently we only offer the electronic version)
UTAH LAKE 4TH GRADE CURRICULUM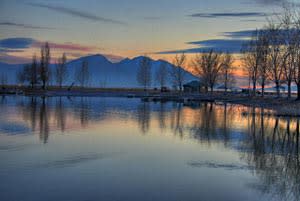 Download lesson plans and videos that teach core concepts in Mathematics, Language Arts, Science, and Social Studies using Utah Lake as an example. You'll see what the lake has been like in the past and what steps are being taken to preserve it for the future.
PHOTOS OF UTAH COUNTY
Use the following photos for your school report. Click on a photo, then right click on the photo and hit "Save Image As." (non-commercial use only)
INFORMATIONAL WEBSITES
Here are websites you can visit to learn more about Utah County: